Monolith by Monoprice Electrostatic Headphone with Amplifier
Full Specs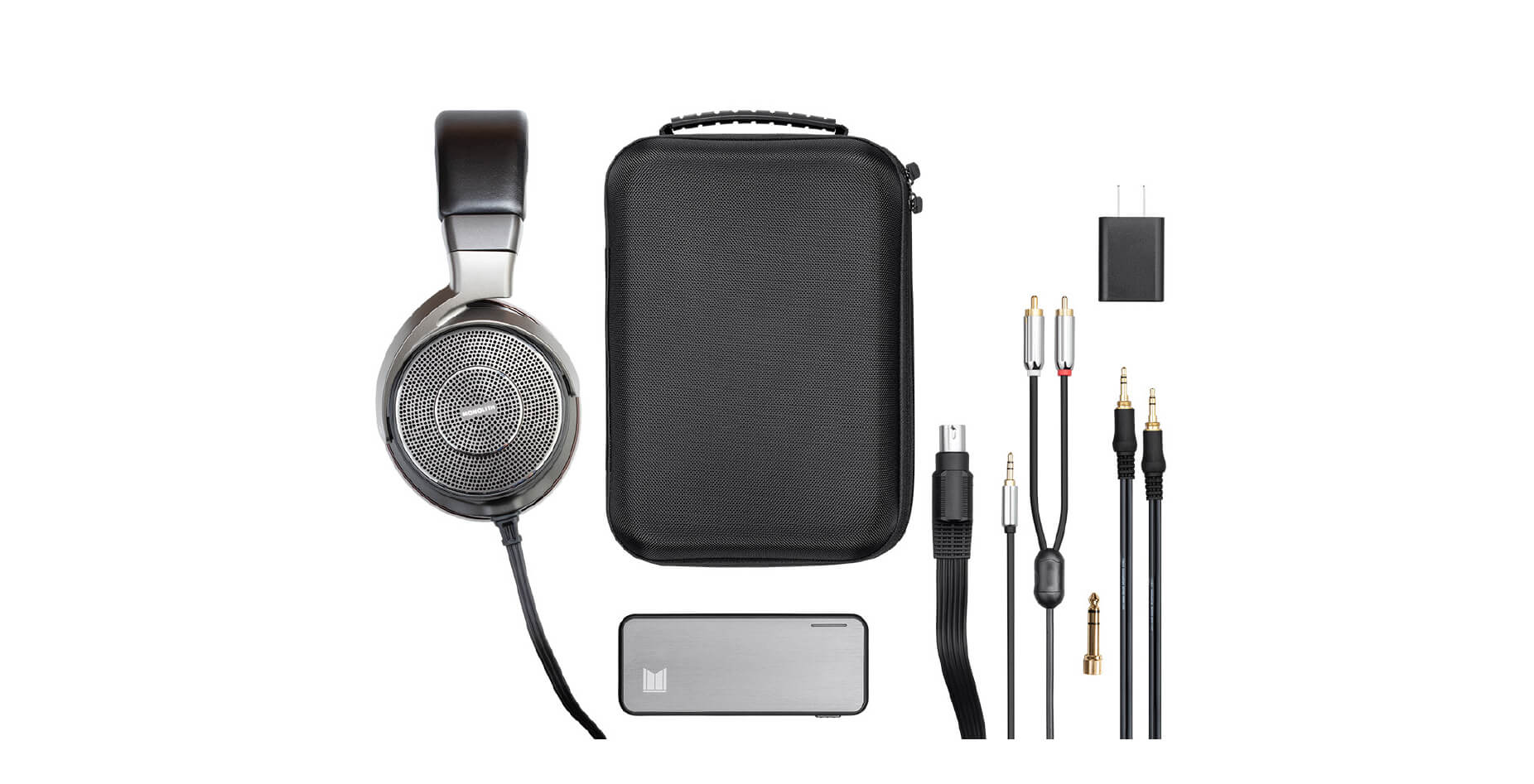 | | |
| --- | --- |
| Model | 33455 |
| Type | Open back electrostatic |
| Driver Size | ø50mm |
| Headphones Impedance | 10kΩ @10kHz |
| Frequency Response | 5Hz ~ 42kHz |
| Sensitivity | 97dB |
| Input | 3.5mm TRS |
| Cable Length | 59" (1.5m) |
| Amplifier Input Power | USB (5 VDC) |
| Amplifier Battery Life | Up to 5 hours |
| Amplifier Dimensions | 4.7" x 1.9" x 1.1" (120 x 49 x 29 mm) |
| Amplifier Weight | 4.4 oz. (126g) |
| Headphones Weight | 13.3 oz. (377g) |
Reviews
Excellent Sound....Build leaves a Lot to be Desired
I've spent 24 hours with these and I am definitely impressed. The sound is extremely accurate as mids and highs are excellent. It rivals Shure's KSE1200 in terms of accuracy but it lacks the isolation obviously with it being an open-back headphone. However it has an advantage of being much more spacious allowing the soundstage to open up and that is where these really shine. Their accuracy and "airiness" are both excellent and it allows for a very authentic sound.

These headphones come with a portable charger and it is very basic in it's aesthetic and function. There is a power switch and 3 ports and that is it. On one end there is a 5-pin XLR port for the headphones to plug into. And on the opposite side is the mini usb port (for charging) and 3.5mm port for audio-in. Overall the charger lasts just under 6 hours (I got 5 hours and 43 minutes out of the box) and recharge time was just under 3 hours. The amp itself is nicely made and is light without feeling cheap.

The headphones themselves are another story. They sound amazing, but they feel cheap. They feel like a pair of generic headphones you would buy in mexico...in a rundown market. There is no premium materials and there is nothing spectacular in their design. They are as basic as it gets in terms of headphone design and they just don't feel great. They creak whenever you move your head and honestly durability is a concern for me.

Comfort is a major plus however. The leather feels nice and the padding is great. Also since they're constructed from "non-premium" materials the headphones are extremely light and can be worn for hours at a time without any pressure spots forming. With most headphones comfort is an issue for me (audeze, grado, etc), these presented zero issues and they are great in that respect.

Overall I would recommend these as I think the price tag is great and I think the sound is spectacular. The only thing that gives me pause is the build quality...it does worry me and honestly these headphones should carry a 3 year warranty at this price tag, not just a year.
November 11, 2018
Purchased
1 week ago