Monolith 10" THX Select Subwoofer
Out of Stock
ETA: 11/21/2017
Note:
Due to limited supply, all products are sold on a first-come first-serve basis. Auto Notification does not guarantee either availability or price. All prices are subject to change without notice.
*Your information will only be used to notify you when this item becomes available.
Description
Monolith 10" THX Select Subwoofer

The Monolith THX® certified subwoofer sets the standard for bass output, low distortion, and affordability. With chest thumping bass that plays down to well under 20Hz, the Monolith subwoofer unleashes cinema level volume, with the ability to convey and articulate the subtle nuances of music.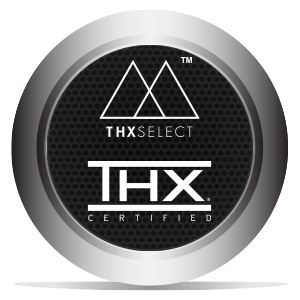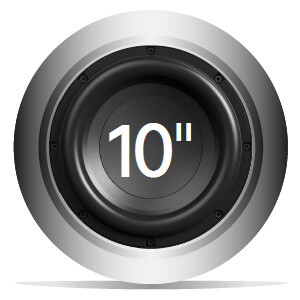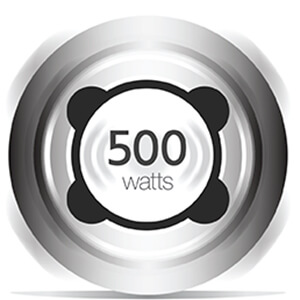 THX Select Certified
Woofer
500 Watt Amplifier
THX Select Certified: THX® engineers completed hundreds of different scientific tests to ensure the highest audio performance possible. The tests ensure the speaker can reach the high volumes necessary to achieve THX Reference Level without creating audible distortion or artifacts. THX Certified Select products are for medium sized rooms, up to 2,000 cubic feet in size, with a 10-12 foot viewing distance from the screen. Certification Pending.
10" Woofer: The Monolith 10" driver was developed from the ground up, with a design focus on of achieving output, accuracy, dynamics, and linearity, while minimizing distortion. Enclosed in a cabinet made from HDF material, massive internal bracing, and outfitted with a single port that can utilize a foam plug to run the subwoofer in a sealed mode.
500 Watt Amplifier: The 500W RMS amplifier is built around a Texas Instrument 48-bit data path (with 28-bit filter coefficients) and DSP engine. Each amplifier's transfer function, power output limiting and thermal protection are monitored to the millisecond and are customized for each individual driver. The high efficiency Class D amplifier modules are based on a proven topology that has been continuously refined over the past 4 years. The amplifier has vast reserves of power for highly accurate, deep bass for your home theater or music system.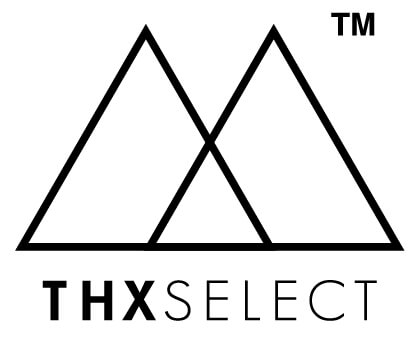 THX® Certified Select products are for medium sized rooms, up to 2,000 cubic feet in size, with a 10-12 foot viewing distance from the screen.*
* Previously known as Select2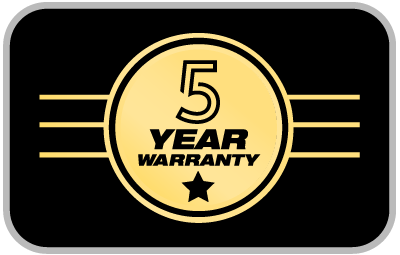 Buy with Confidence
Monoprice not only stands behind every product we sell with a 5 year replacement warranty, we offer a 30-day money back guarantee as well! If the product you purchase does not satisfy your needs, send it back for a full refund.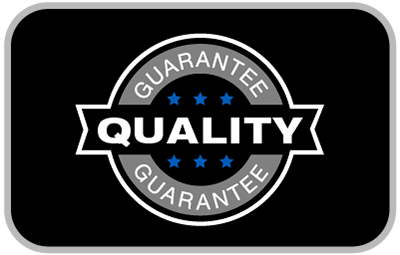 Quality at a Fair Price
Monoprice's rugged design and rigid quality control standards deliver high quality products at fair prices.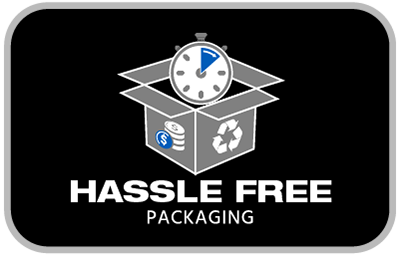 Hassle Free Packaging
Monoprice exists to bring simplicity, fairness, and confidence to technology choices. This product features recyclable packaging that is simple to open, cost effective, with minimal waste, and fully protective as it travels to you.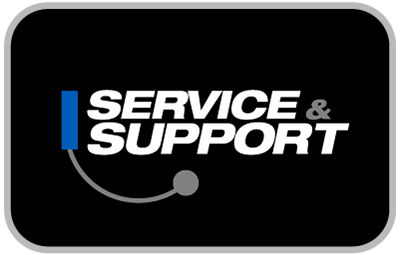 Service & Support
You're never on your own with Monoprice products! We have a full team of friendly and knowledgeable technicians available to answer your questions, both before and after the sale. Contact our technical support team for questions about our products, troubleshooting, or even suggestions for products to fit your particular needs. Not to be outdone, our friendly and helpful customer service team is here to make your ordering, delivery, and any possible returns a quick and painless operation, from start to finish!
THX® and the THX logo are trademarks of THX Ltd., registered in the U.S. and other countries.
Full Specs
Model
24456
Woofer
10" cone
Cone Material
2 layer long fiber pulp/glass fiber cone
Voice Coil
60mm with high temperature aluminum wire and black anodized aluminum bobbin
Surround
FEA optimized NBR (nitrile budadiene rubber)
Motor
FEA optimized, undercut T-pole focused field
Magnet
Ceramic Y35, 2 pcs total 144 oz.
Xmax
18mm (one-way)
Xmech
78mm (peak-to-peak)
Enclosure
Sealed or vented HDF cabinet with horizontal and vertical bracing
Finish
Black Ash
Amplifier
Class D 500Wrms
Frequency Response (-6dB)
Sealed
Vented
Extended EQ
28-200Hz
18-200Hz
THX EQ
31-200Hz
20-200Hz
Harmonic Distortion
<1% 20-100Hz (90dB @ 1m)
Variable Level Control
+15/-20dB
Crossover
Inline/Bypass variable 40-160Hz
Inputs
RCA (2), XLR
Outputs
XLR
Signal Turn On
Selectable always on/auto
Auto Turn Off
30 minutes
Dimensions (H x W x D)
18.9" x 15" x 19.7" (480 x 380 x 500mm)
Net Weight
72.5 lbs. (32.9 kg)
Gross Weight
93.9 lbs. (42.6 kg)
SIGN UP FOR EMAIL DEALS