Pure Outdoor PowerCache 220 Power Generator
Description
Pure Outdoor PowerCache 220 Power Generator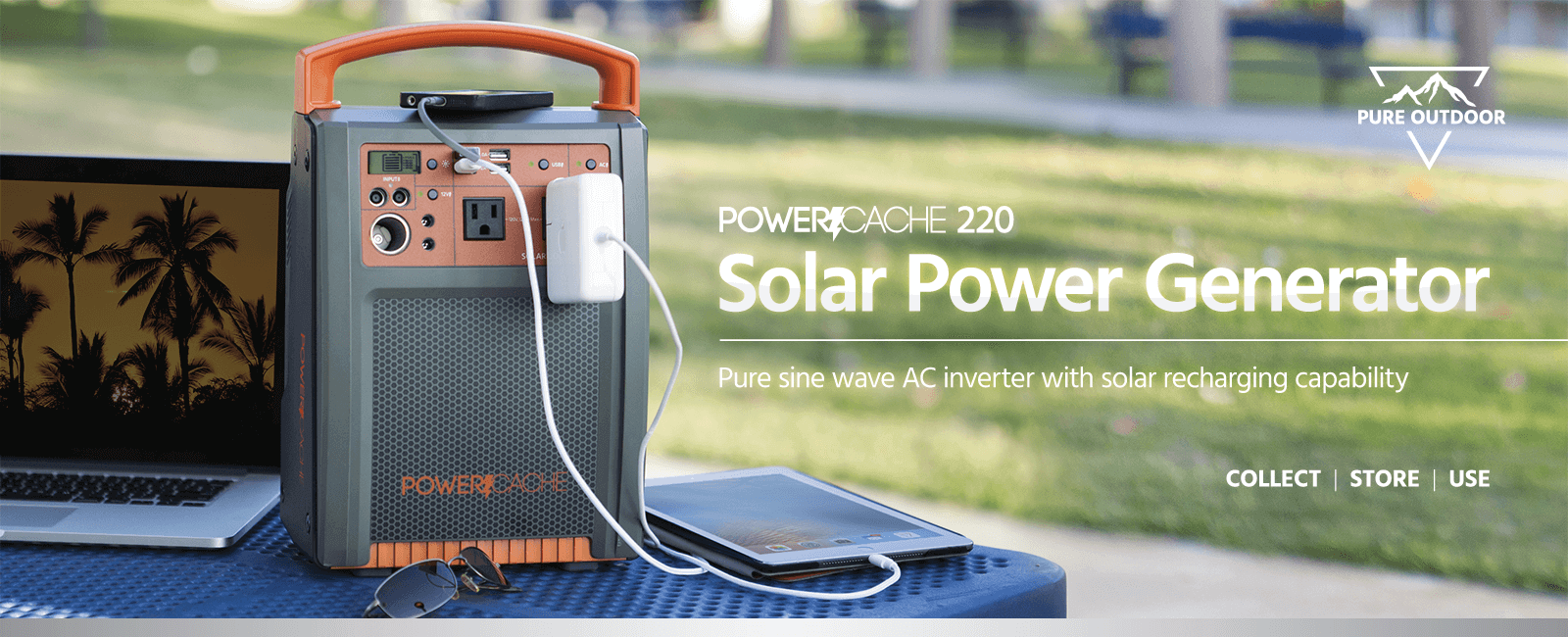 Enjoy the benefits of pure sine wave AC power during emergencies, while camping or at the beach, or wherever your adventures take you. Featuring a built-in 18Ah sealed lead-acid battery, you can recharge it using household current. Capable of providing up to 120 watts of 120-volt pure sine wave AC power, 10 amps at 12-volts DC, and 6 amps of USB charging power, it includes four USB charging ports and two ground AC outlets, twice as many as most competing products. The DC section features both a pair of 5.5mm DC jacks and a standard cigarette lighter socket for automotive accessories. Best of all, you aren't forced to choose one from the other - use any or all of the outputs at the same time!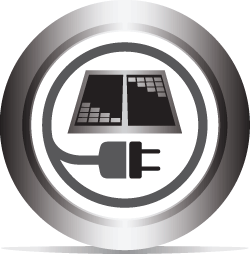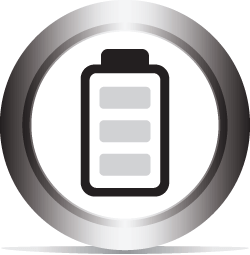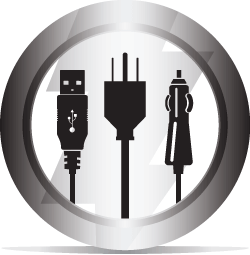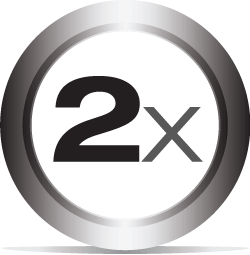 Collect
Store
Use
Get More
Collect: Charge the PowerCache using the included AC power adapter.
Store: The built-in sealed lead-acid battery can store up to 18Ah (220Wh) of energy, enough to power a 30-watt AC fan for 10 hours or a 65-watt computer monitor for 5 hours.
Use: Featuring 120-volt pure sine wave, 12 VDC, and USB power sections, you can power almost anything you can take with you on your adventures.
Get More: While most AC power inverters provide only a single AC outlet and two USB ports, the PowerCache 220 features two 120-volt AC outlets and four USB charging ports, enough to keep all your devices charged and ready for use!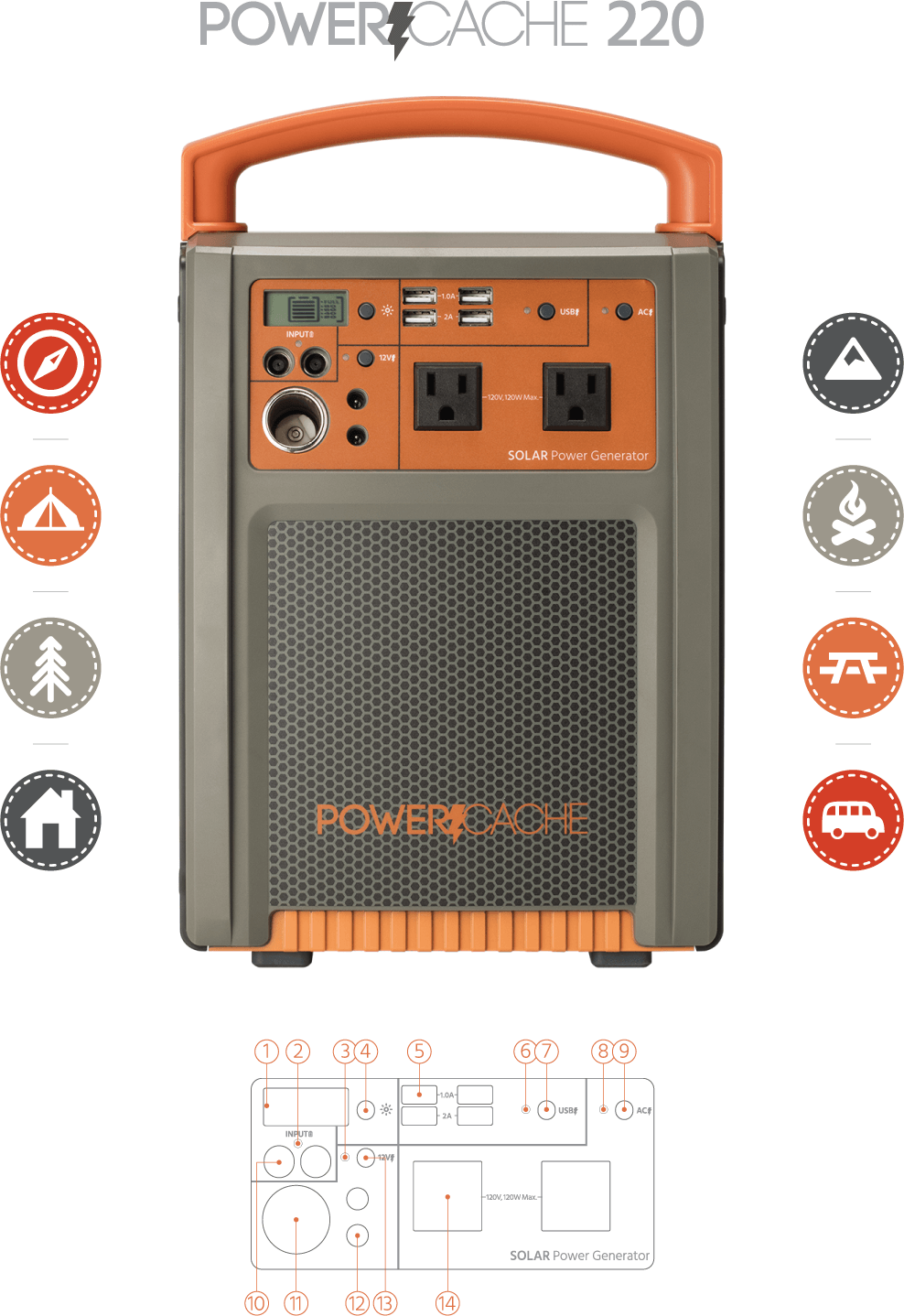 ---
LCD Display Panel

Charging Input LED Indicator

DC Output LED Indicator

LCD Display Button

USB Charging Output Ports (x4)

USB Output LED Indicator

USB Power Button
AC Output LED Indicator

AC Power Button

Charging Input Ports (x2)

12 VDC Cigarette Lighter Receptacle

12 VDC, 3A Output Jacks (x2) (3A each, 6A total)

DC Power Button

120 VAC, 120-watt Power Outlets (x2) (120 watts total)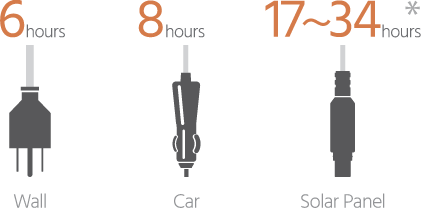 * Solar panel charge times depend on the size and number of solar panels in use.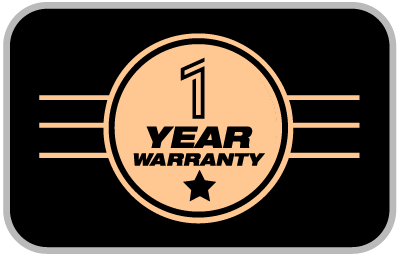 Warranty
Monoprice not only stands behind every product we sell with a 1 year replacement warranty, we offer a 30-day money back guarantee as well! If the product you purchase does not satisfy your needs, send it back for a full refund.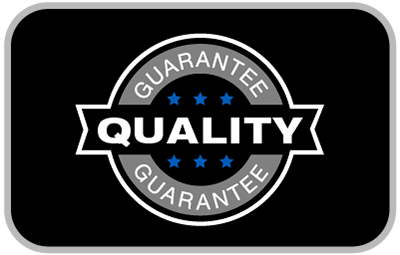 Quality at a Fair Price
Monoprice's rugged design and rigid quality control standards deliver high quality products at fair prices.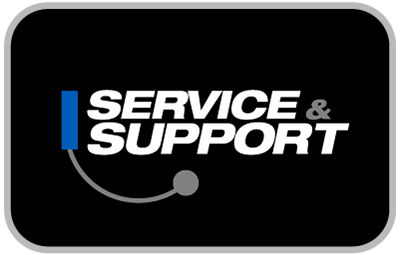 Service & Support
You're never on your own with Monoprice products! We have a full team of friendly and knowledgeable technicians available to answer your questions, both before and after the sale. Contact our technical support team for questions about our products, troubleshooting, or even suggestions for products to fit your particular needs. Not to be outdone, our friendly and helpful customer service team is here to make your ordering, delivery, and any possible returns a quick and painless operation, from start to finish!
Full Specs
Battery Type
Sealed lead-acid
Battery Power Level
12 VDC
Battery Capacity
18Ah (220Wh)
Outputs
2x 120 VAC, 60Hz, AC outlets (NEMA 5-15) (120-watts total)
1x 12 VDC, 10A cigarette lighter receptacle
2x 5.5mm 12 VDC, 3A jacks (6A total)
2x 5 VDC, 2A USB charging ports
2x 5 VDC, 1A USB charging ports
Output AC Waveform
Pure sine wave
Protection Circuits
Over current, Short circuit, Under-voltage, Over-voltage
AC Adapter Input Power
100 ~ 240 VAC, 50/60 Hz, 2A
AC Adapter Output Power
15.3 VDC, 3A
Solar Panel Input Power Range
16 ~ 32 VDC
Maximum Input Current
3A
Minimum Charging Voltage
6 VDC
Maximum Charging Voltage
14.4 VDC
Low Battery Protection Voltage
10.5 VDC
Battery Recovery Voltage
12.6 VDC
Standby Current
1A
Dimensions (LxWxH)
8.9" x 6.3" x 14.2" (227 x 159 x 360 mm)
Weight
18.1 lbs. (8.2kg)