270° 12-Watt (75W Equivalent) A 19 LED Bulb, 1050 Lumens, Cool/ Daylight (6000K) - Non-Dimmable
Note:
Due to limited supply, all products are sold on a first-come first-serve basis. Auto Notification does not guarantee either availability or price. All prices are subject to change without notice.
*Your information will only be used to notify you when this item becomes available.
Description
270° 12-Watt (75W Equivalent) A 19 LED Bulb, 1050 Lumens, Cool/ Daylight (6000K) - Non-Dimmable
Get a longer lasting, safe, and affordable alternative to incandescent or CFL light bulbs using this 12-watt A19 LED Bulb from Monoprice!
This LED bulb uses only 12 watts of power, but produces 1050 lumens of light energy at 6000K, equivalent to a standard 75-watt incandescent bulb. It uses the E26 "medium" Edison screw base, which is the standard home screw-in bulb type we're all used to. This indoor bulb is 2.4" in diameter and 5.4" tall and has an 85 ~ 265 VAC operating range.
The bulb features a shatter resistant polycarbonate lens, which is designed to withstand ordinary drops and falls, and a 100% aluminum heat sink. It uses the superior Epistar diodes, is rated for approximately 25,000 hours of use before failure, and carries a three year replacement warranty.
The bulb generates light in the 6000K range (Color Rendering Index greater than 80) with an impressive beam angle of 270°, which is a cool, bluish light that is perfect for high-visibility illumination needs, such as in a workshop or bathroom. This bulb is not designed to be dimmable. While it may be physically dimmed in some light fixtures, doing so can damage the bulb's internal circuitry and severely reduce its expected life span.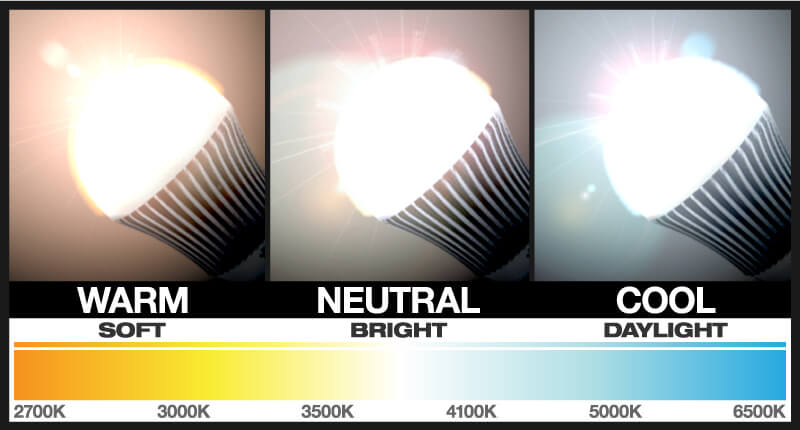 Monoprice warrants these bulbs for a full THREE (3) YEARS and will provide a new replacement for any bulbs that fail due to defects in materials or workmanship during the warranty period.
SIGN UP FOR EMAIL DEALS