WiDo Open Source IoT Node for Arduino
Out of Stock
ETA: 10/8/2017
Note:
Due to limited supply, all products are sold on a first-come first-serve basis. Auto Notification does not guarantee either availability or price. All prices are subject to change without notice.
*Your information will only be used to notify you when this item becomes available.
Description
WiDo Open Source IoT Node for Arduino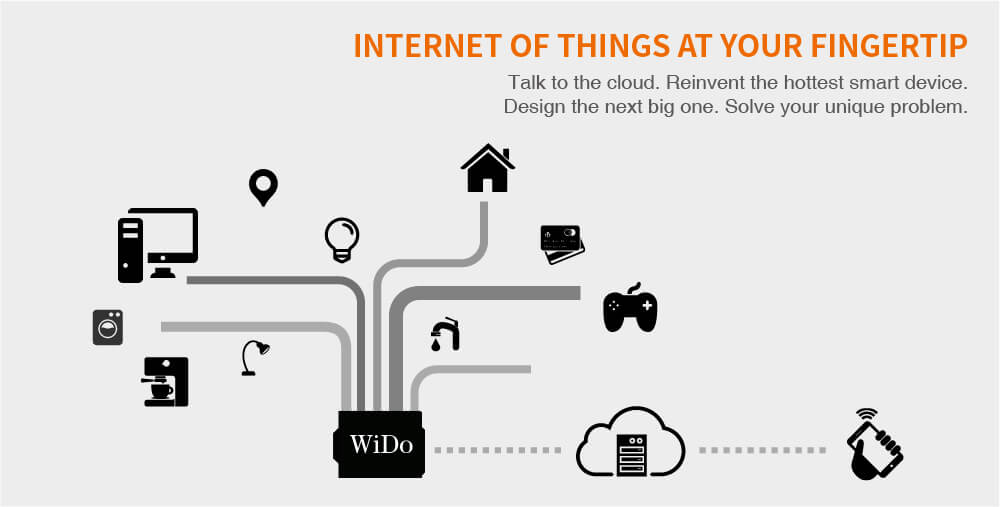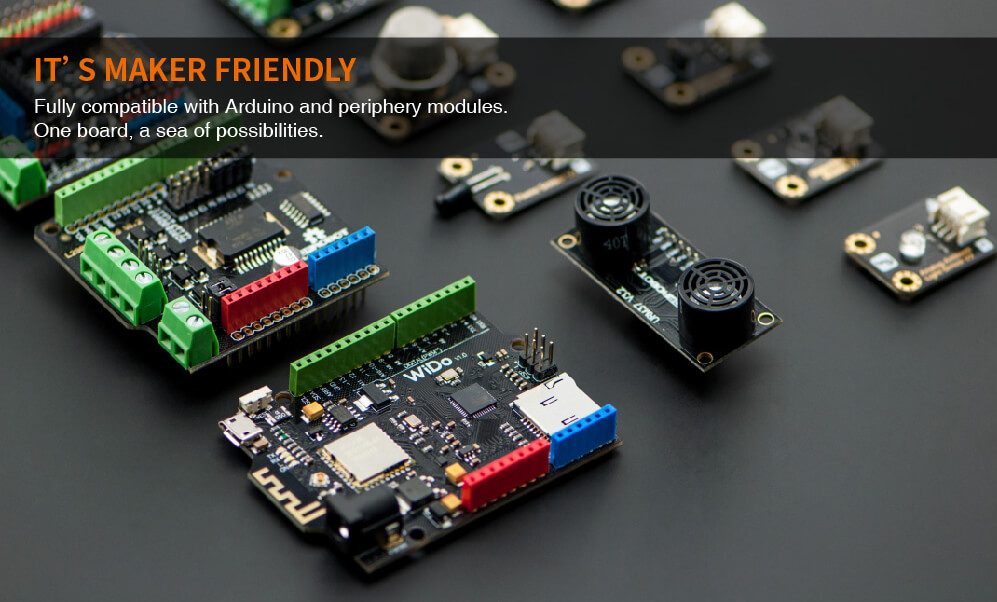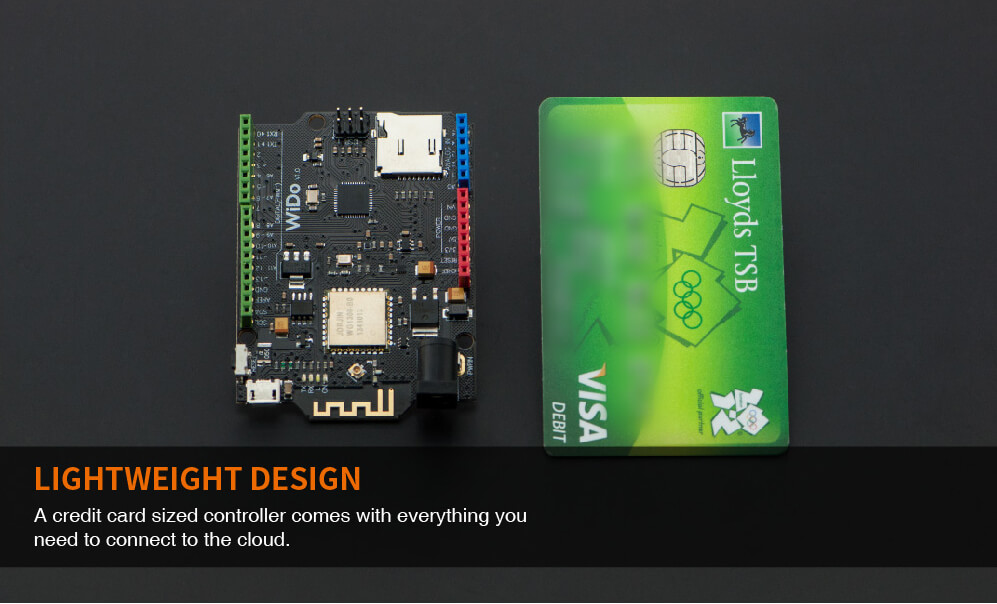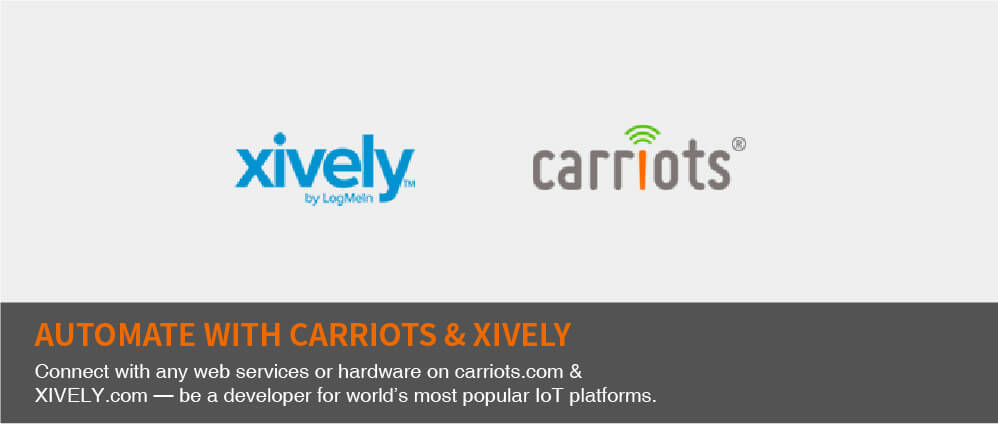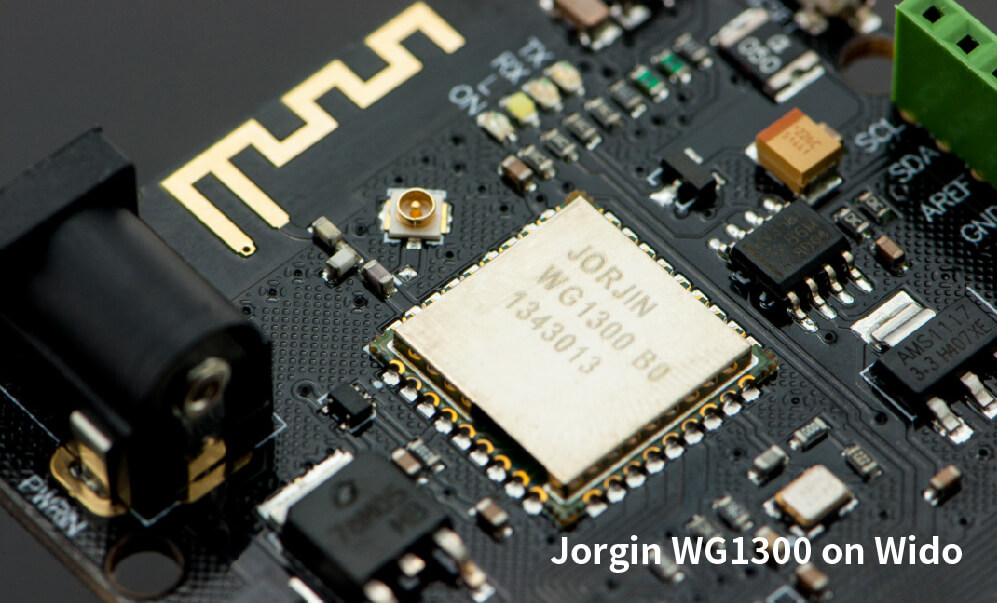 Features:
Power Supply Range: 5v or 7-12v
Arduino Leonardo Compatible
Integrate with WG1300 Wi-Fi® Chip and Support 2.4GHz IEEE 802.11b/g Network
Wi-Fi and MicroSD™ Driven by SPI Port
On board 2.4G PCB Antenna
Driver Pins
WIFI Module-D7(IRQ), D5(VBAT), D10(CS), D14(MISO), D15(SCK), D16(MOSI)
MicroSD-D4(CS), D14(MISO), D15(SCK), D16(MOSI)
User Friendly Reset Button
Dimension: 2.83" x 21.17" (72 x 55 mm)
Support Files:
Wi-Fi® is a registered trademark of Wi-Fi Alliance.
microSD™ is a trademark or registered trademark of SD-3C, LLC in the United States, other countries, or both.
SIGN UP FOR EMAIL DEALS