MP80 Aluminum In-Ear Earphone Balanced Armature Driver and Dynamic Driver with Three Tuning Nozzles
Description
MP80 Aluminum In-Ear Earphone Balanced Armature Driver and Dynamic Driver with Three Tuning Nozzles

The Monoprice MP80 In-Ear Earphones deliver extraordinary sonic fidelity in a stylish package. Utilizing balanced armatures and dynamic drivers enclosed in an aluminum housing, the MP80 delivers exceptional clarity and sonic detail, with deep bass and a smooth midrange. Tuning nozzles allow you to tailor the sound to your liking – you can go for accuracy or add a dash of extended bass or treble response.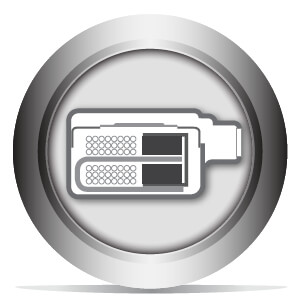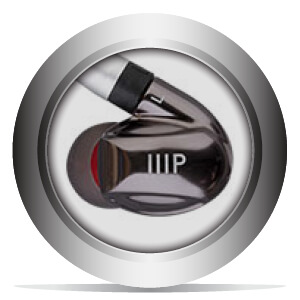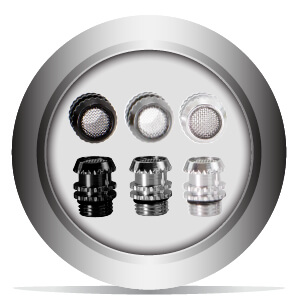 Balanced Armature
Aluminum Housing
Tuning Nozzles
Balanced Armature: A balanced armature driver handles all the midrange and upper frequencies, while a dynamic driver handles all the low end bass. The drivers work in tandem to craft a detailed sonic landscape with exceptional imaging, linearity, and impact.
Aluminum Housing: The MP80 is encased in a lightweight, durable aluminum housing with an acoustic chamber that helps deliver an expansive soundstage and premium sonic fidelity. Crafted with CNC technology, the MP80 features a diamond cut finish for a quality appearance that complements the audio quality.
Tuning Nozzles: The MP80 comes with three pairs of tuning nozzles that can tailor the sound to your preference. The black nozzles offer a brighter sound signature, with a clean midrange and extended highs. The gunmetal nozzles deliver a more accurate frequency response, with slightly less aggressive highs and a wider sound field. Finally, the silver nozzles add deeper sub-bass for added punch and extension.
---
Tuning Nozzles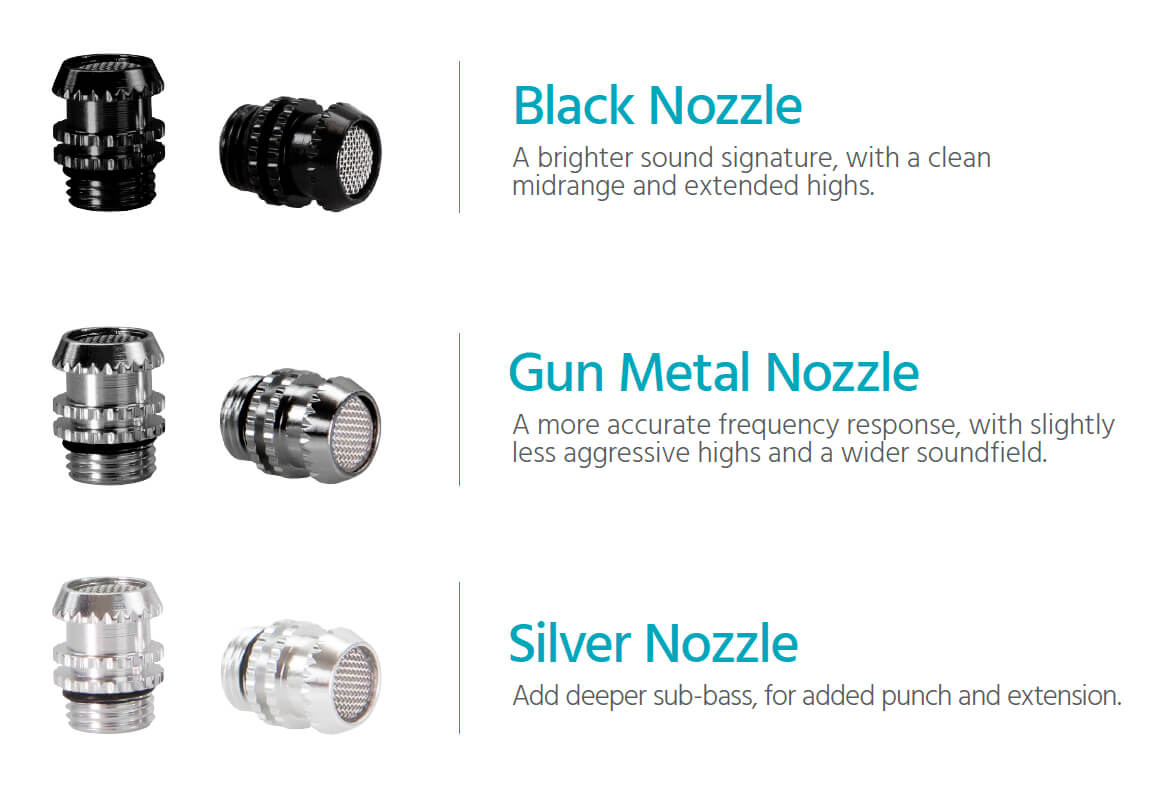 What's in the box?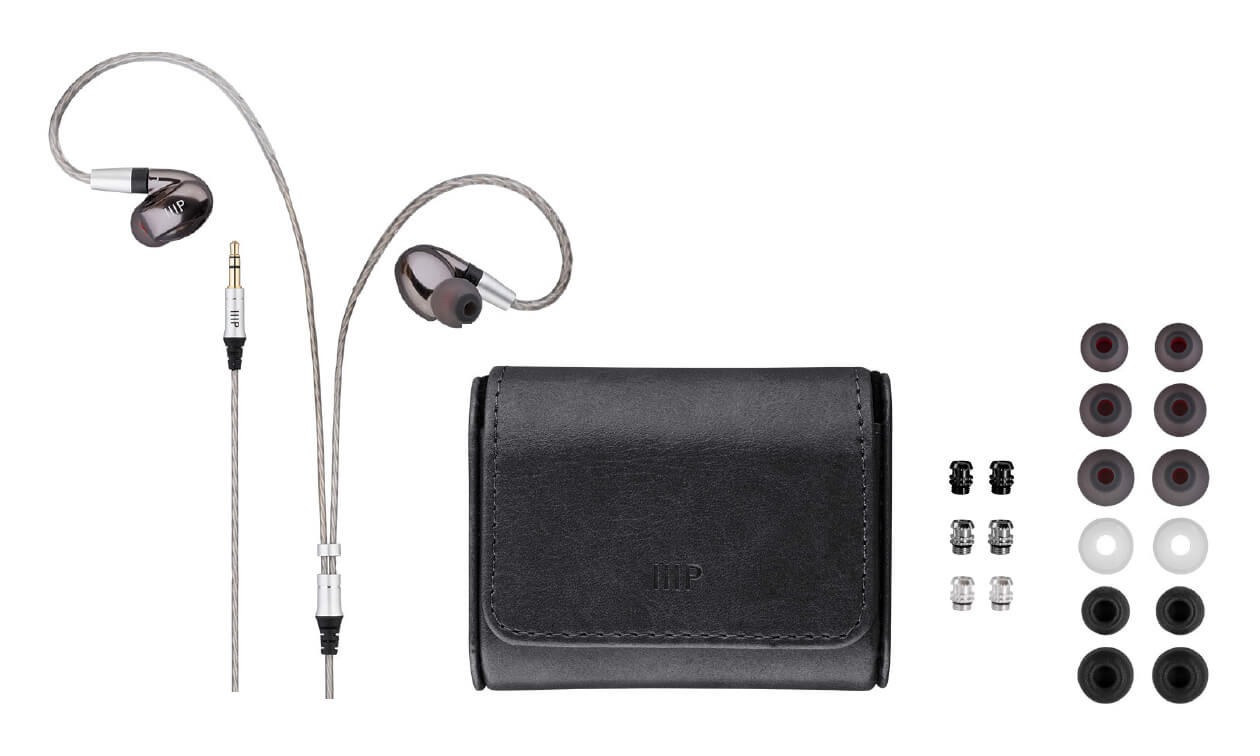 1x MP80 In-Ear Earphones
1x Leather Storage Pouch
3x Pairs Tuning Nozzles
1x Cord Clip
3x Sets of Silicone Earbuds (S/M/L)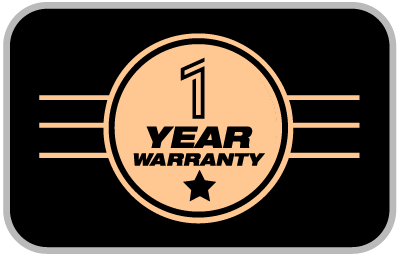 Buy with Confidence
Monoprice not only stands behind every product we sell with a 1 year replacement warranty, we offer a 30-day money back guarantee as well! If the product you purchase does not satisfy your needs, send it back for a full refund.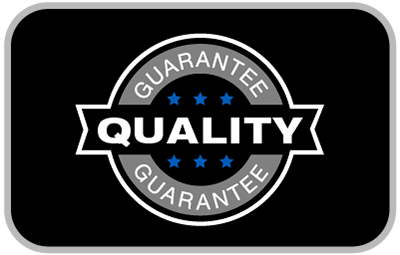 Quality at a Fair Price
Monoprice's rugged design and rigid quality control standards deliver high quality products at fair prices.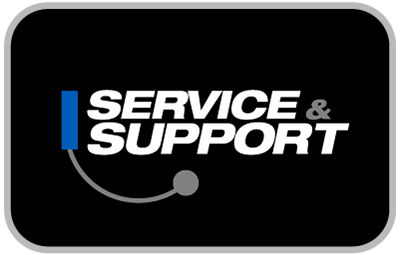 Service & Support
You're never on your own with Monoprice products! We have a full team of friendly and knowledgeable technicians available to answer your questions, both before and after the sale. Contact our technical support team for questions about our products, troubleshooting, or even suggestions for products to fit your particular needs. Not to be outdone, our friendly and helpful customer service team is here to make your ordering, delivery, and any possible returns a quick and painless operation, from start to finish!
Full Specs
Model
27276
Drivers
Balanced Armatures + ø8mm Drivers
Frequency Response
20Hz ~ 20kHz
Sensitivity
108dB
Impedance
16 ohms
Connector
3.5mm TRS plug
Cable Length
47" (120cm)
Weight
0.5 oz. (14g)
Reviews
Great Product! Great sound from these IEM's. I like them better than my Shure 215's
This a must buy if you're looking for a solid IEM. I really don't think you can get anything like this for this price anywhere else. This is a solid product. I was a little sckeptical but I'm glad I made the purchase. Monoprice - you've done it again!!
December 27, 2017
Purchased
1 month ago
Very happy
These headphones have been exactly what I've been looking for. This is all subjective but maybe it will help someone. I've been using the 14456 Monoprice Dual Driver earbuds for about a year (my favorite on this site) but I decided it was time to upgrade. So first I tried the 18516 Monoprice Triple Driver earbuds and was really disappointed because I couldn't hear a significant improvement over the 14456s. The clarity is about the same but I felt the bass on the Triple Driver earbuds was really lacking. I listen to mainly rock music but I was tired of headphones where the bass and the drums are barely even registered.

So I hesitant to buy these headphones because there were no reviews and the "Three Tuning Nozzles" seemed a bit like a gimmick. But these headphones using the "silver nozzles" and the foam ear tips that come with was exactly the kind of sound profile I have been looking for.

Cons: The cord length is a little bit short.
December 25, 2017
Purchased
1 month ago