Hubsan X4 H107L Ready to Fly Kit with 2000mAh Power Bank (Open Box)
Note:
Due to limited supply, all products are sold on a first-come first-serve basis. Auto Notification does not guarantee either availability or price. All prices are subject to change without notice.
*Your information will only be used to notify you when this item becomes available.
Description
Hubsan X4 H107L Ready to Fly Kit with 2000mAh Power Bank (Open Box)
Open Box merchandise are products that have been purchased and delivered to other customers, and then returned to Monoprice. Due to the varying quality of products returned, we make every attempt to supply the original accessories for Open Box products. However, Monoprice only guarantees that you will receive the product itself, accessories may or may not be included. Bear in mind that your open box product may not contain cables, adapters, manuals, CDs, drivers, etc. Additionally, the product may exhibit cosmetic imperfections as a result of its having been previously opened.
The white Hubsan H107L X4 Quadcopter is a palm-sized quad-rotor RC helicopter. Bundled with our 2000mAh Select Series Power Bank so you can recharge the battery without having to return to your home or car!
In addition, the X4 features a 4-channel, 2.4 GHz transmitter (TX) that has a range of up to 328 feet (100 meters), depending on conditions.
6-axis flight control system with adjustable sensitivity
charging takes approximately 30 minutes
4 LED night navigation lights
Features:
Motor (x4): 0720RN57A-9M-130NL52
Frequency: 2.4GHz with 4 channels
Battery Voltage: 3.7V
Battery Capacity: 240mAh
Flight Time: around 7 minutes
Control Distance: around 100 meters
Latest 6-axis flight control system with adjustable gyro sensitivity permits super stable flight
Lightweight airframe with nice durability
Includes USB charging cable
LED lights (2 blue, 2 white)
Size: 65 x 65 mm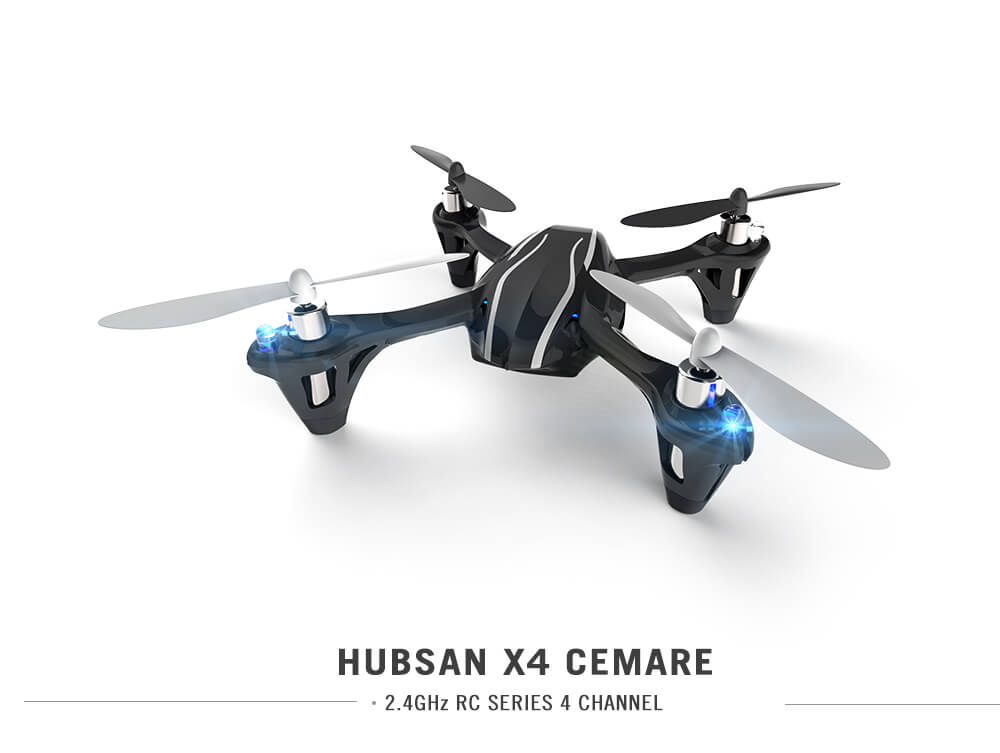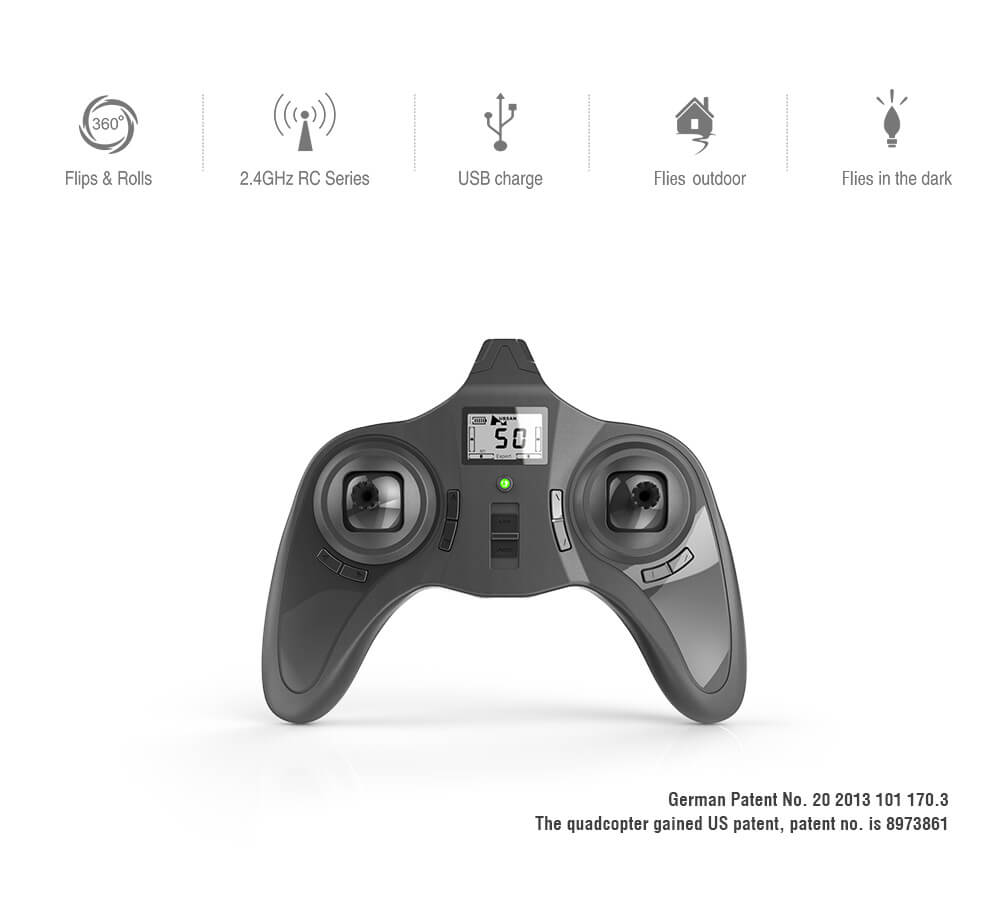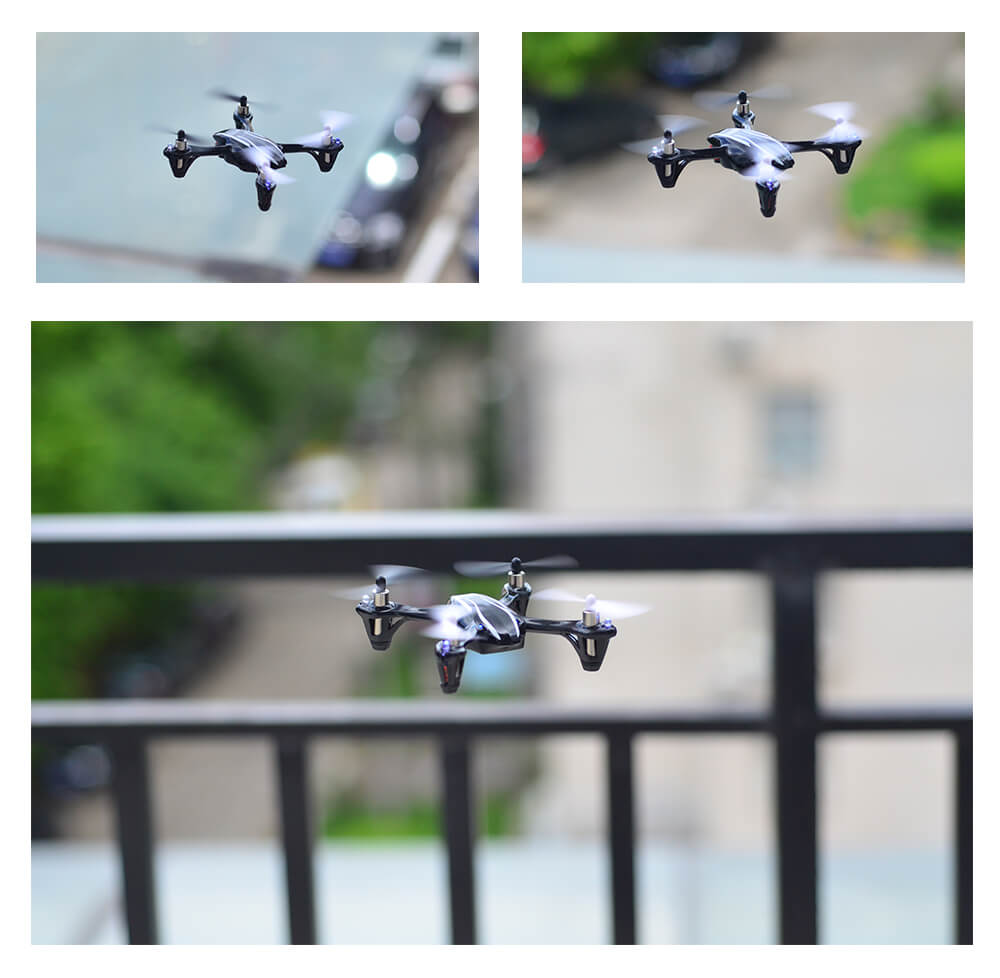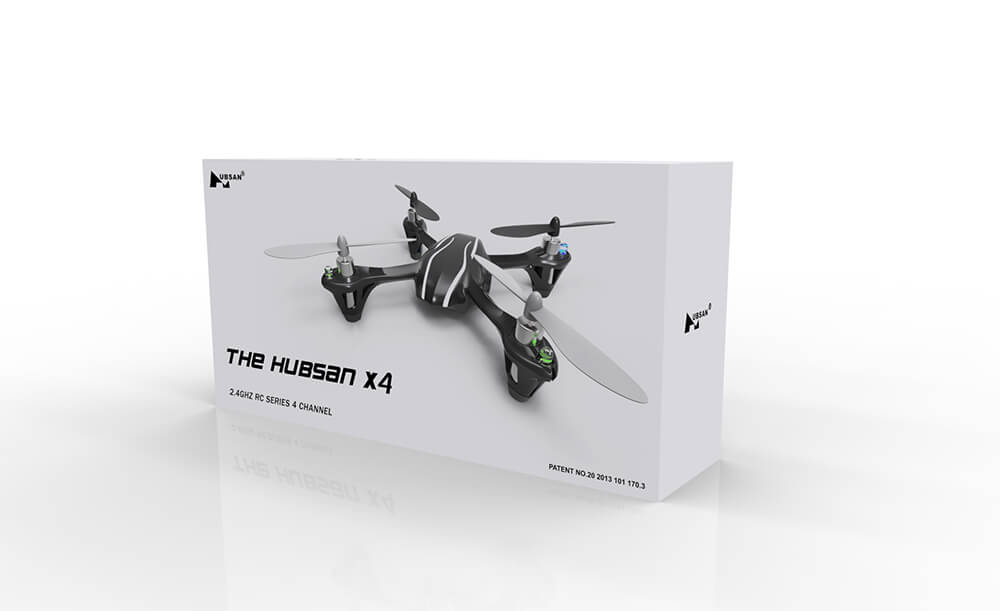 Full Specs
Charge Time
Approx. 30 mins
Flight Time
Approx. 7 mins
Charging Method
USB charging
Includes
MP Select Series Power Bank, 2000mAh
Control System
6-axis with adjustable gyro sensitivity
Motor Type
4x 0820 coreless
Illumination
4x LEDs
Support Files:
User's Manual (Apr 7, 2014)