Hubsan H107C: X4 Mini Quadcopter Drone Camera Version with Camera
Note:
Due to limited supply, all products are sold on a first-come first-serve basis. Auto Notification does not guarantee either availability or price. All prices are subject to change without notice.
*Your information will only be used to notify you when this item becomes available.
Description
Hubsan H107C: X4 Mini Quadcopter Drone Camera Version with Camera
The Hubsan H107C X4 Quadcopter in black and red is a quad-rotor, palm-sized RC helicopter that features a 2.4GHz, 4-Channel transmitter and a built-in 0.3MP, 720 x 240 resolution camera. The most notable feature of this quadcopter is its size, even with a prop-to-prop wingspan of just 5.75" it sill has room for a camera. To record video there is a MicroSD/MicroSDHC memory card slot below the "tail" section that is activated using a button just to the side of the card slot. Finally, a 3.7V, 380mAh lithium-polymer battery tucks away inside the body providing up to 7 minutes flying time.
The transmitter (TX) supports both Mode 1 and Mode 2 stick configurations. Mode 2 is typically preferred in the U.S. as many argue it more closely simulates actual aircraft controls, however some international users may be more accustomed to Mode 1.
Camera Features:
Captures 720 x 240 (0.3 MP) video
Records to MicroSD® and MicroSDHC® memory cards
Transmitter Features:
LCD info screen displays: remaining battery, stick trim settings, and other data
Supports Mode 1 and Mode 2 stick configurations
Adjustable rudder, elevator, and aileron trim to compensate for drift
Finds rudder central point automatically after landing and powering down throttle for three seconds
Red/green LED indicates proper binding with receiver (RX)
Powered using 4x AA batteries (not included)
Flight Control System:
Expert and Normal flight modes
6-axis gimbal with adjustable gyro sensitivity
Advanced aerobatics including 360° barrel rolls possible in Expert Mode
Battery System
Flies up to 7 minutes with featured 380mAh lithium-polymer (LiPo) battery
Four LEDs on the prop posts flash to indicate low battery
Charges via USB in approximately 40 minutes using a computer or USB charger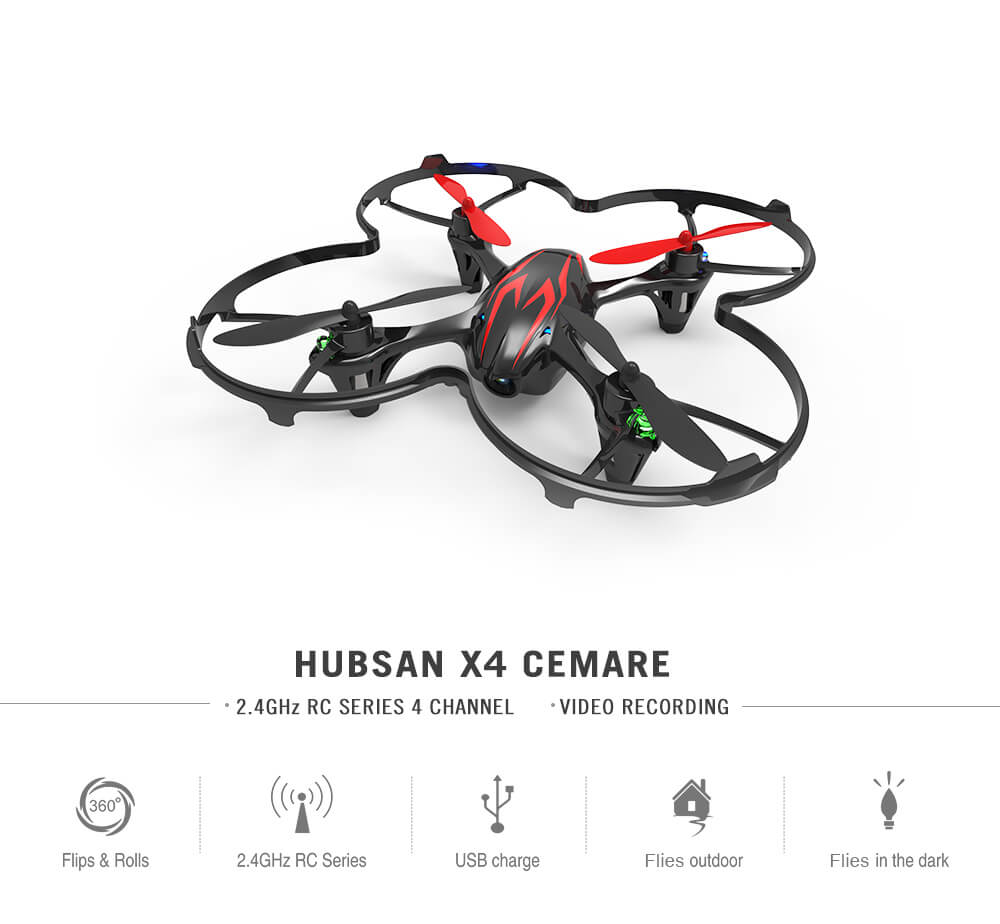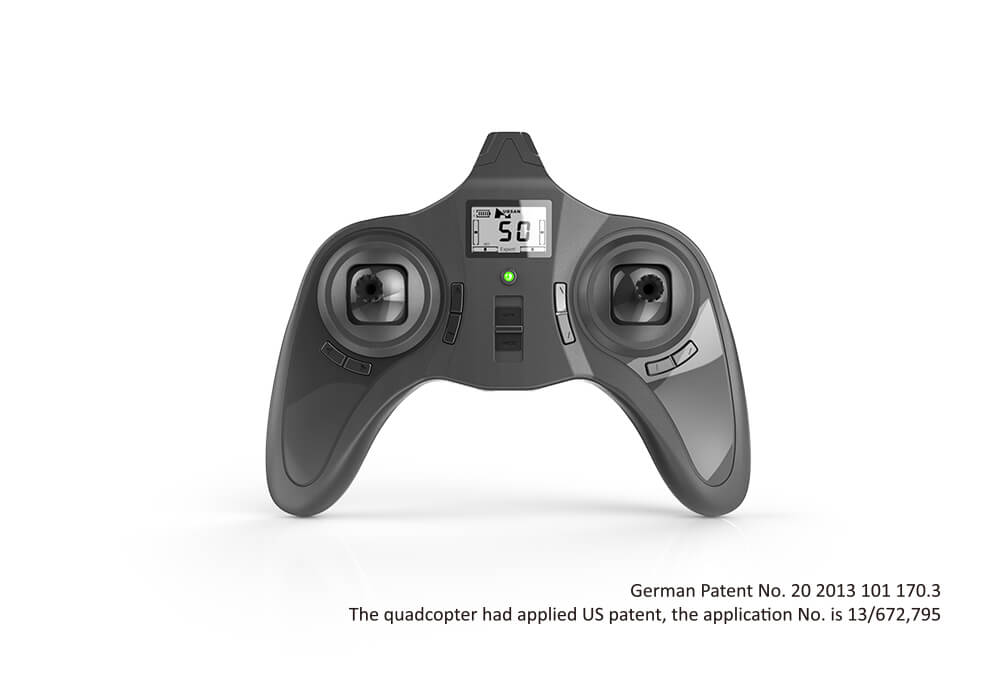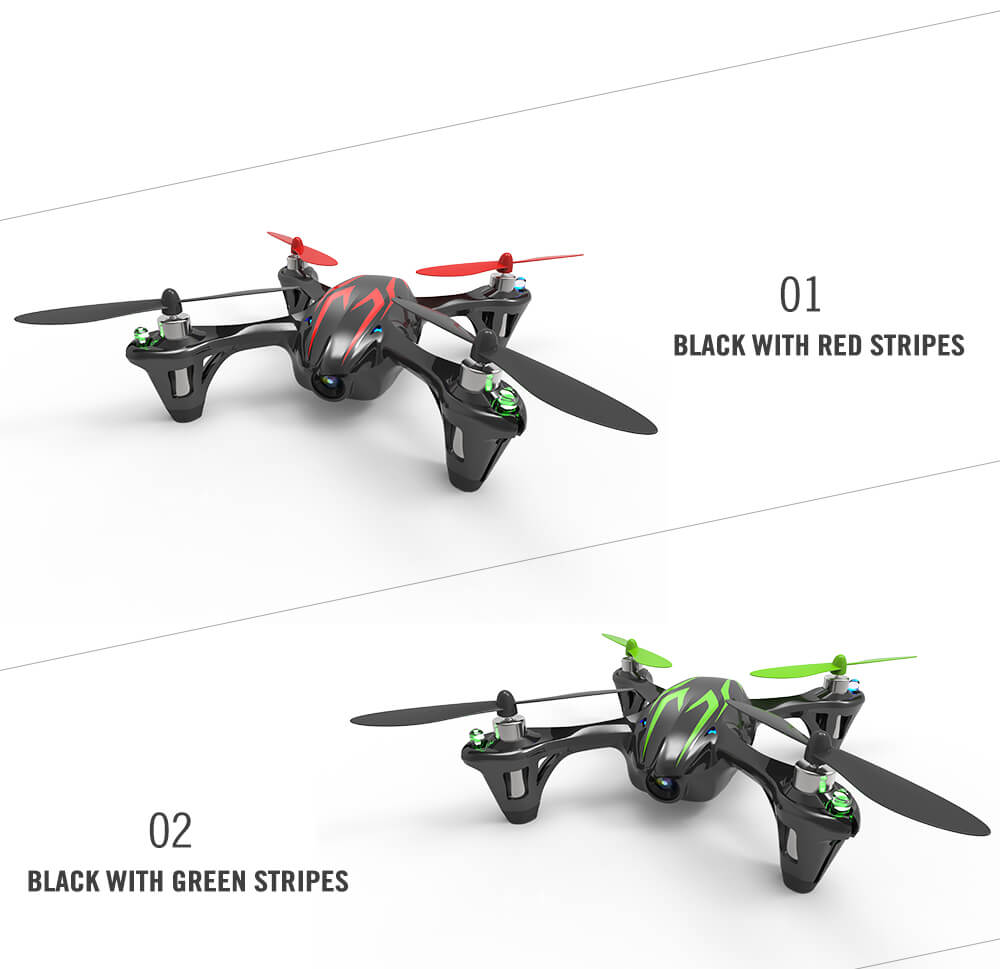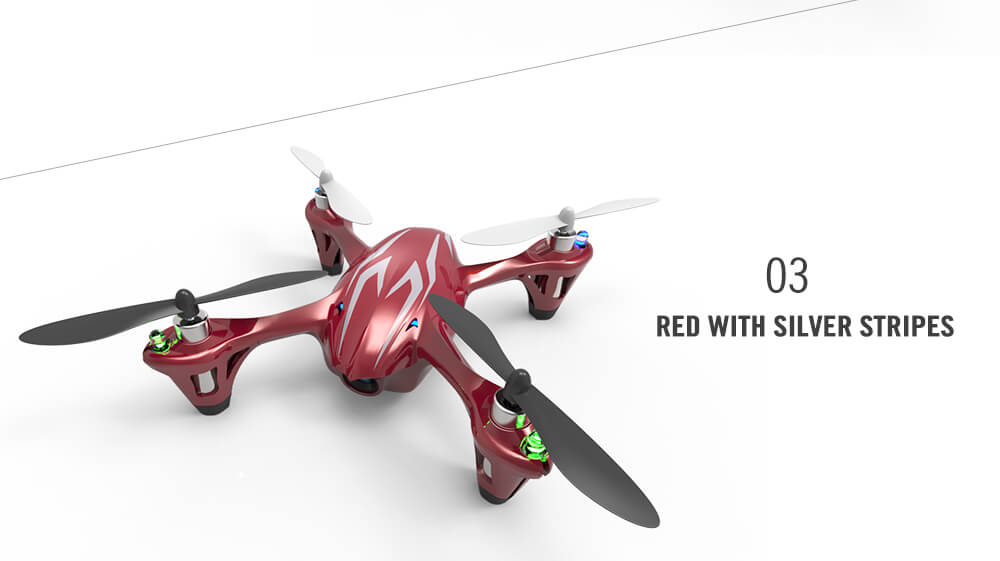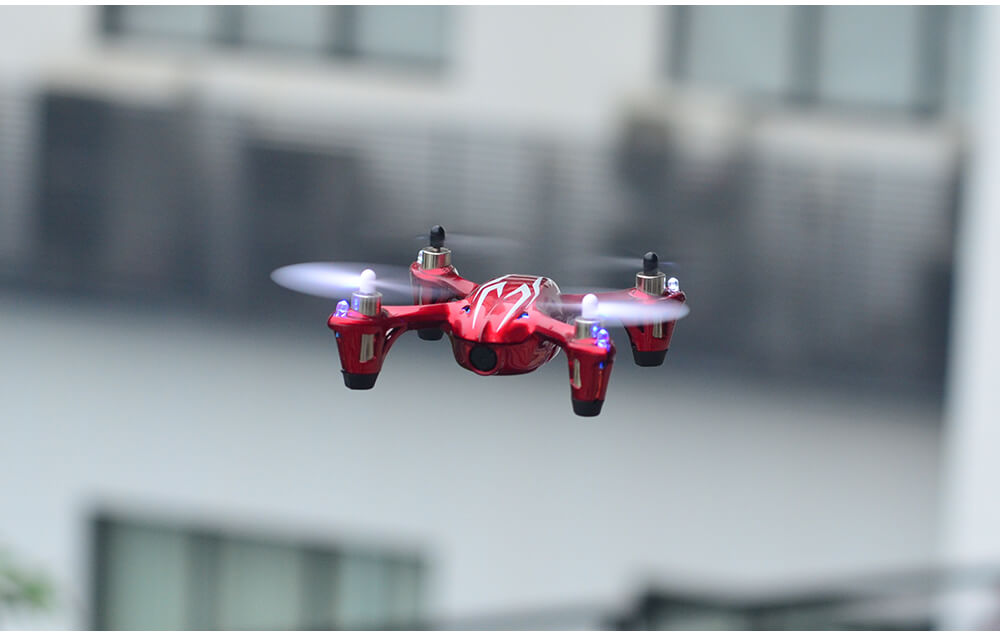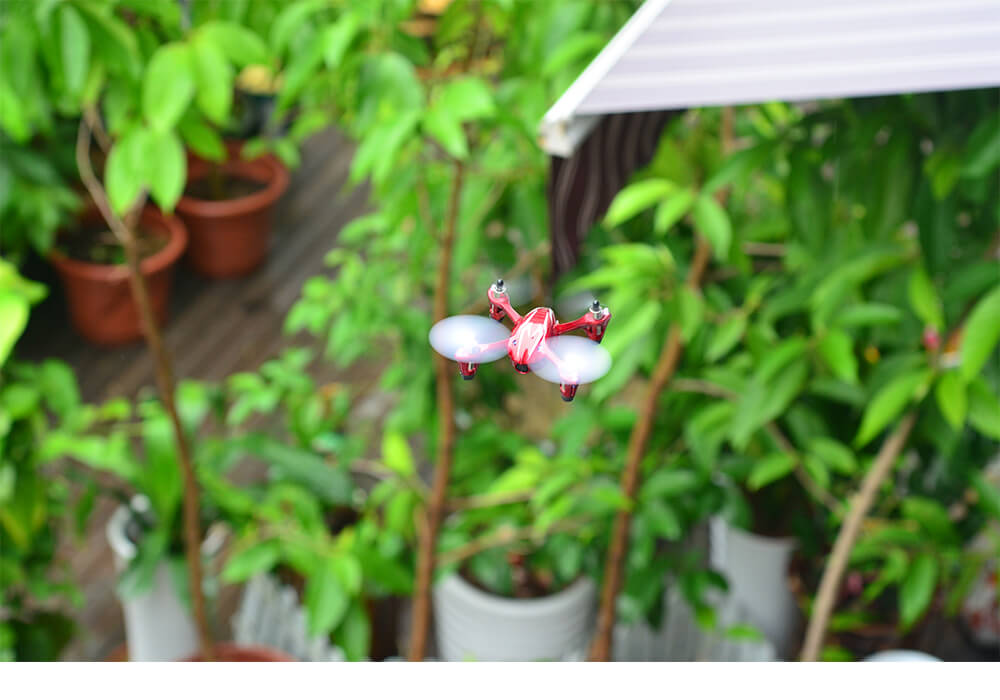 Features:
Motor (x4): 0820 corless motors
Frequency: 2.4GHz with 4 channels
Battery Voltage: 3.7V
Battery Capacity: 380mAh
Flight Time: around 7 minutes
Control Distance: around 100 metres
Latest 6-axis flight control system with adjustable gyro sensitivity permits super stable flight with protective cover
Lightweight airframe with nice durability
Includes USB charging cable
Camera: camera included
Video Resolution: 720 x 240
Memory Card: MicroSD™ card (not included)
4 rubber feet and LED lights
Support Files:
SD®, SDHC®, MicroSD®, and MicroSDHC® are trademarks or registered trademarks of SD-3C, LLC in the United States, other countries, or both.
Full Specs
Camera
Resolution
720 x 240 (0.3 MP)
Recording Media
MicroSD® / MicroSDHC® memory card
Transmitter
Control Modes
Mode 1 and Mode 2
Frequency Band
2.4GHz
Number of Channels
4
Power Requirements
4x AA batteries (not included)
General
Flight Control System
6-axis gimbal with adjustable gyro sensitivity
Battery Type
3.7V, 380mAh lithium-polymer
Flying Time
Up to 7 mins
Charging Time
Approx. 40 mins
Charging Method
USB charging
Motor
4x coreless
Dimensions (without props)
3.8" x 3.8" x 1.3" (95 x 95 x 32 mm)
Diameter (with props)
5.7" (146mm)