Sit-Stand Articulating Monitor and Keyboard Workstation
Description
Sit-Stand Articulating Monitor and Keyboard Workstation

Turn any desk or table into an ergonomic sit or stand workstation. The sit-stand workstation promotes better posture, improved ergonomic alignment, and comfortable productivity for a healthy work environment. This height-adjustable workstation supports a monitor and your keyboard, smoothly letting you transition from sitting to standing in one motion. Experience workplace comfort as never before.
Turn Any Desk or Table Into a Workstation
Work from a seated position or standing, with the freedom to move back and forth any time you want.

Smooth Full-Range Motion
Effortlessly raise, lower, pull, push, and adjust a monitor and keyboard with pneumatic assist for the perfect sitting or standing work position and comfortable viewing.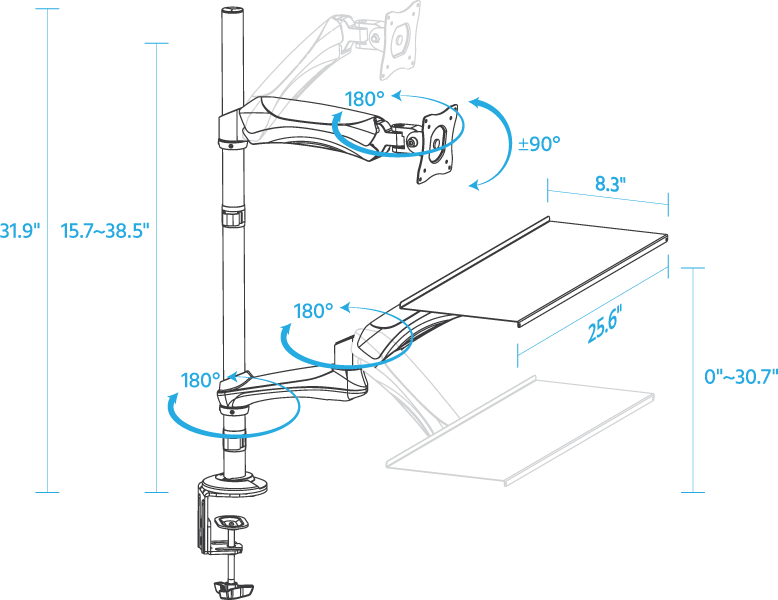 Features
---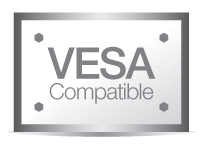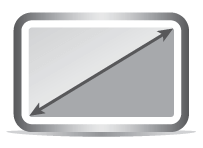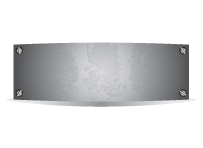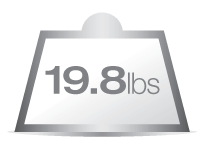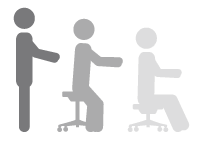 75x75 & 100x100
13" → 34"
Aluminum & Steel Construction
Up to 19.8 lbs.
Sit / Stand Height Adjustable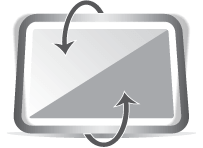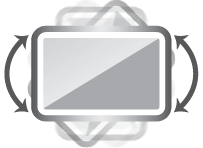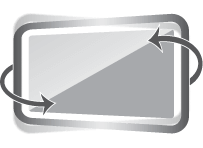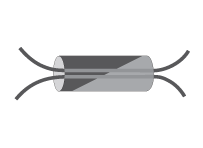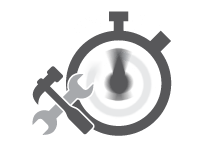 Tilt ±45°
Rotate 360°
Swivel 180°
Cable Management
Effortless Installation
Compatible with displays with 75 x 75 and 100 x 100 VESA patterns
Supports most 13" ~ 34" displays
Constructed of high-grade aluminum and steel
Supports one display weighing up to 19.8 lbs.
Gas-spring pneumatic assist makes free motion effortless
Display can be tilted ±45° for a perfect view
Display can be swiveled ±90° to get the optimum viewing angle
Rotate display 360° to easily switch between landscape and portrait display orientations
Cable management clips help keep your workstation neat and tidy
Easy installation flexibility with clamp or grommet mounting
The Ideal Desk Mount for
---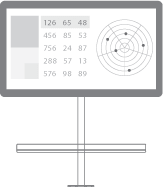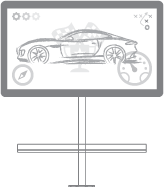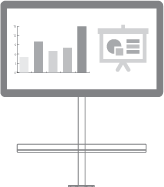 Financial Pros
Designers
Offices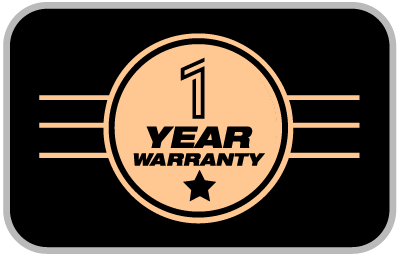 Warranty
Monoprice not only stands behind every product we sell with a 1 year replacement warranty, we offer a 30-day money back guarantee as well! If the product you purchase does not satisfy your needs, send it back for a full refund.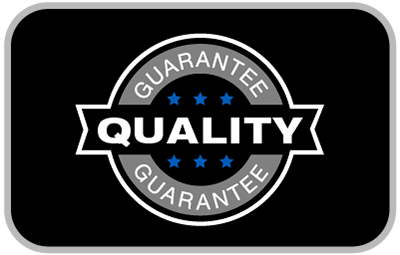 Quality at a Fair Price
Monoprice's rugged design and rigid quality control standards deliver high quality products at fair prices.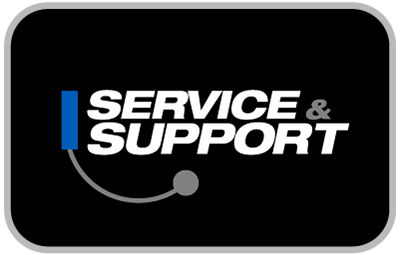 Service & Support
You're never on your own with Monoprice products! We have a full team of friendly and knowledgeable technicians available to answer your questions, both before and after the sale. Contact our technical support team for questions about our products, troubleshooting, or even suggestions for products to fit your particular needs. Not to be outdone, our friendly and helpful customer service team is here to make your ordering, delivery, and any possible returns a quick and painless operation, from start to finish!
Full Specs
Model
15718
Type
Sit-Stand Dual Monitor and Keyboard Workstation
Number of Supported Displays
2
Minimum VESA
75 x 75
Maximum VESA
100 x 100
Weight Capacity
19.8 lbs. (5kg)
Min. Recommended Display Size
13 inches
Max. Recommended Display Size
26 inches
Tilt Range
±15 degrees
Swivel Range
±90 degrees
Rotation Range
360 degrees
Weight
35.5 lbs. (16kg)
Reviews
Le support est élégant, robuste et à tres bon prix.
Exactement ce à quoi je m'attendais.
Tres bon achat.
June 14, 2017
Purchased
6 months ago
Easy to use work station, but a little shaky
It is a good looking work station, and it moves smoothly. It is very easy to move from sitting to standing. The only issue is that when typing, especially if you are heavy on the keyboard, the screen shakes a bit. It's not enough to make the screen unreadable, but definitely noticeable.
March 16, 2017
Purchased
1 year ago
Good, sturdy but could use some improvements
I received the stand yesterday. Assembly was about average, but took some time. I ran in to the following issues the l bracket is not a perfect 90 deg. Due to this I was not able to mount to the back of the dresser and thus I drilled a hole in the top of the dresser. Upon trying to screw the mounting bracket into the top the bolt, The plastic topped interfered with the structure of the dresser and the top drawer. I found a shorter small bolt for the evening and will get a slightly longer one tonight at Home Deport today.
The second and more critical issue is the arms are of un even length. They look ok when extended and in use, but if pushed back against the wall the monitor is not centered above the keyboard tray. I recommend replacing the monitor arm with one the same length as the keyboard arm. This will also allow this stand to act as a tall dual monitor stand.
I am considering possible return of product for spouse acceptance factor.

PROS: Sturdy
multiple ways to install
Not difficult to install.

CONS: Arms of uneven length limits flexibility and visually awkward if pushed back to put away.
Recommend Monoprice change product and consider selling arms separate.
Bracket is a rounded 90 deg making flush installation difficult.
length and shape of plastic bolt likely to interfere if install at rear of desk/dresser.