Monolith 4 Tier Audio Stand (Black)
Description
Monolith 4 Tier Audio Stand (Black)

The Monolith Audio Stand is a four-shelf A/V stand for your home theater or entertainment system. Its satin finished shelves are sturdy and durable, while its open air design allows for maximum airflow and easy access to connections. Sturdy, tubular steel pillars provide incredible strength and rigidity to support even the heaviest of components. The Monolith Audio stand is the perfect way to organize and display your A/V components.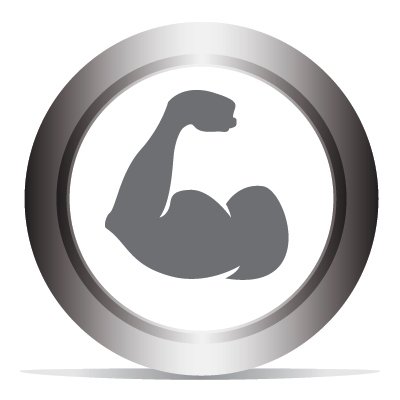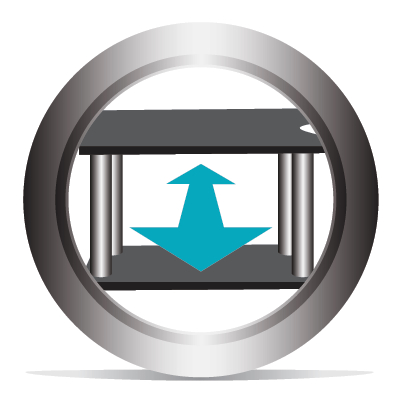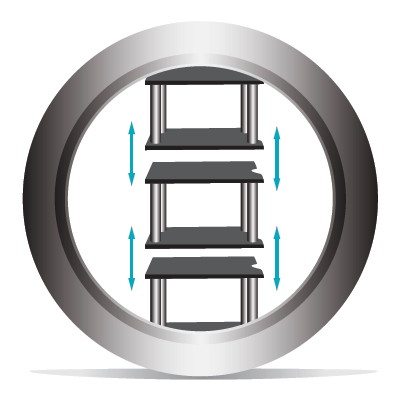 Sturdy Construction
Open Air Design
Modular Design
Sturdy Construction: Four steel support tubes feature a scratch-resistant black powder coat finish. The rigid MDF shelves are outfitted with a satin finish that cleans easily and resists scratches and scuffs. Each shelf is acoustically inert and can support up to 75 lbs.
Open Air Design: The stand is designed with open air shelving for critical airflow, cooling, and ease of access to your components. Unlike most enclosed AV cabinets, this sturdy design will ensure your equipment receives plenty of circulating air that will keep them from overheating during use.
Modular Design: The fully customizable modular design lets you build your rack exactly as tall as needed. Start with the base and add as many of the 4 shelves as you need. One set of steel support tubes are longer, allowing one tier of the stand to accommodate taller components.
---
Sturdy & Stylish Steel
The steel support tubes bring together durability and a sleek design.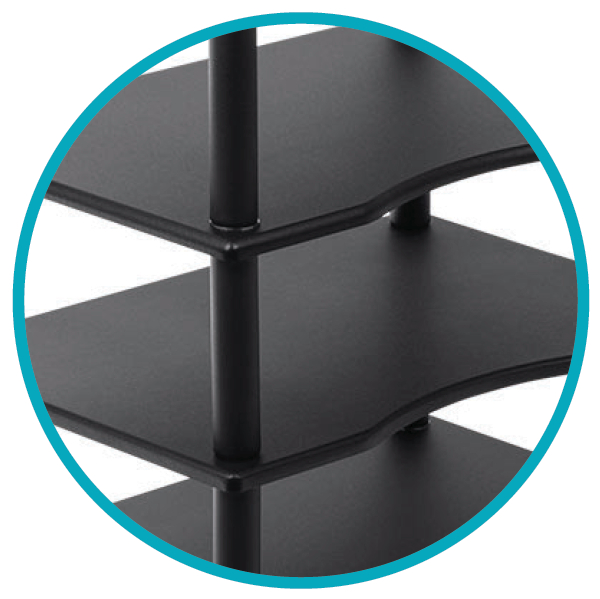 ---
4 Tiers of Open Air Storage
Fit all of your favorite devices comfortably with more than a foot of length and
width clearance and 7 inches or more of vertical space at each tier.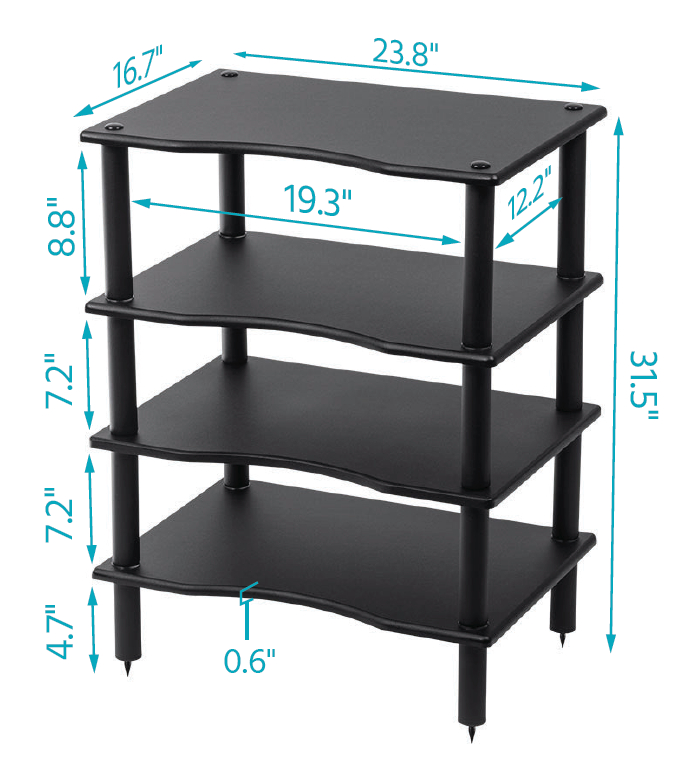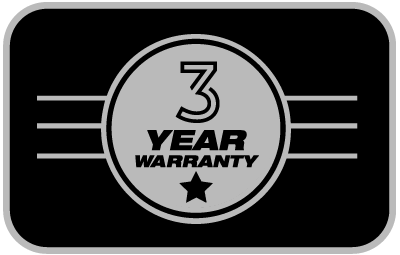 Buy with Confidence
Monoprice not only stands behind every product we sell with a 3 year replacement warranty, we offer a 30-day money back guarantee as well! If the product you purchase does not satisfy your needs, send it back for a full refund.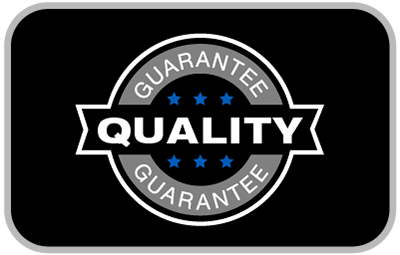 Quality at a Fair Price
Monoprice's rugged design and rigid quality control standards deliver high quality products at fair prices.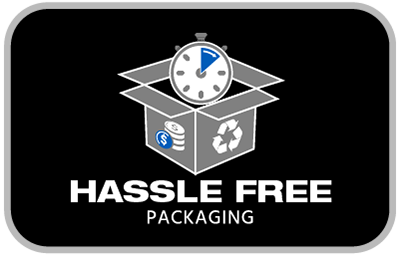 Hassle Free Packaging
Monoprice exists to bring simplicity, fairness, and confidence to technology choices. This product features recyclable packaging that is simple to open, cost effective, with minimal waste, and fully protective as it travels to you.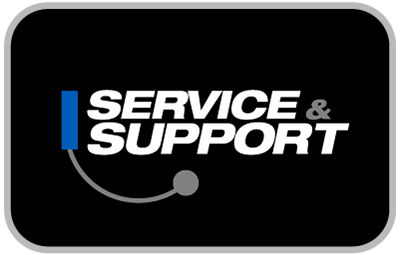 Service & Support
You're never on your own with Monoprice products! We have a full team of friendly and knowledgeable technicians available to answer your questions, both before and after the sale. Contact our technical support team for questions about our products, troubleshooting, or even suggestions for products to fit your particular needs. Not to be outdone, our friendly and helpful customer service team is here to make your ordering, delivery, and any possible returns a quick and painless operation, from start to finish!
Full Specs
Model
27678
Type
4 Tier Audio Stand
Weight Capacity (per shelf)
75 lbs. (34 kg)
Total Weight Capacity
300 lbs. (136 kg)
Construction
Steel and MDF Composite Wood
Dimensions
23.9" x 16.7" x 31.5" (606 x 425 x 800 mm)
Weight
36.4 lbs (16.5 kg)
Reviews
Nice design, decent quality, high value
Design - it's simple, understated and functional. It's completely modular, so you can use between 1-4 shelves. They are spaced well and can fit even some of the largest dedicated amplifiers (although weight might be the limiting factor). The biggest design characteristic is a slight curve on the face of the shelf. On Monoprice's photos, the make the AV components facing out with the curve for aesthetic appeal, but I actually flip it around and feed my cables through this curve and push the stand flush against the wall. To each their own...

Build Quality - the stand is made in Taiwan which, although imported, is still a step up from being made in "China". The shelves are made up up a relatively high-density particle board and wrapped in what appears to be a thick, durable vinyl wrapping. Fortunately, the wrapping is entirely seamless and You can't even tell how it was applied. I wouldn't expect any peeling of the surface material. It's a smooth, textured feel that cleans easily. The legs are individual metal poles (12 of them with one shelf having a taller height) that appear to be strong enough to hold the purported 300 lbs of total weight. It comes with 12 silicone dampeners that you install under each shelf (except for the top shelf) which is supposed to help with the acoustic dampening. It would have been nice to include an extra four dampeners so that I could isolate the top shelf as well since I'll be putting components on the top shelf as well. Once put together, the shelf, it feels pretty solid and is much heavier than I expected (compared to what you might get from IKEA). It's not flawless, though, as I noticed that there was a slight rocking due to unleveled legs. This can be resolved through the included carpet spikes that can adjust and compensate for leveling. Note that this DOES NOT come with carpet spike disks to protect your hardwood floors. You can refrain from installing the carpel spikes, but in my case, that means that I have an unleveled AV stand. My only other complaint is that the screw caps on the top shelf shelf look VERY cheap. They're semi-gloss plastic which highlights the imperfections on it (scratches, dents, swirls, etc.) This is very obvious as it sits on the top shelf and is about the only thing you see when you look down.

Weight Support - Based on my assembling of the shelf, it appears that the weight of each shelf is being supported primarily by the threads of a 2-way threaded screw and the thin metal exterior of the pole. Split four ways for each post and the thread of each screw is supporting about 20 lbs (up to 75 lbs plus the weight of the shelf). This seems reasonable, and inf act, I would estimate that it could probably hold a bit more. However, the limiting factor would probably be the shelf rather than the supporting legs. After putting together the first shelf, I applied about 100 lbs of pressure and could see the shelf flex. For the dozens of you wondering whether this can support the 94 lb Monolith 7 amplifier, I would be hesitant, but what I might do is fabricate a center support out of a solid block of wood (maybe a 4x6) and place it under the first shelf for additional center support. This would undoubtedly provide the necessary support for a Monolith 7 amplifier.

Value Proposition - I got this on sale with free shipping, and at the price, it's commensurate with what you would expect. For the price, you're getting modular metal posts holding up wrapped particle board shelves - all made in Taiwan (NOT China). But put this up against the $300-$1000+ you'd be paying for a name-brand AV stand at Magnolia or other custom fabricators and the value is through the roof. You can't pick anything up from IKEA or other big box retailers that provides the same level of quality as this shelf. I would recommend this for the entry-level audiophile who wants something that looks good and is functional.

Recommendations to Monoprice - include a 5th pole support on the bottom shelf to increase holding capacity so it can support your wildly popular Monolith 7 Amplifier. All you need is another 25 lbs of support which can be accomplished with a 5th post that is threaded 3/4 of the way through the bottom shelf. I would also include an extra set of 4 silicone dampeners for the top shelf. Lastly, I would do something about the top shelf plastic screw caps. They look VERY cheap and take away from the overall quality and feel of the stand. You could make them textured to match the MDF shelves, or mirror the high quality caps used on the dedicated Amplifier stand. I would gladly pay an extra $10-15 for these upgrades.
November 21, 2017
Purchased
1 month ago