BD-S477 Yamaha Wi-Fi Blu-ray Disc Player (Open Box)
Full Specs
Features
---
Video Features
---
1080p/24 Hz-compatible HDMI video output
x.v.Color™ and Deep Color compatibility
1080p playback for DVDs, photos and videos
Video noise reduction feature
Audio Features
---
HD Audio format (bitstream out)
Direct bitstream and multichannel linear PCM output via HDMI
High resolution audio 192 kHz/24-bit FLAC, ALAC file playback compatibility
Built-in Wi-Fi and Network Features
---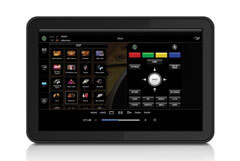 iPhone, iPad, Android phone/tablet app control
YouTube Leanback™ compatibility
Picasa Web Albums compatibility
Playback DLNA™ server (PC or NAS) contents
DLNA Certified™ client (player/renderer)
Software update capability via network
Miracast™ Compatibility Lets You Enjoy a Variety of Media from a Smartphone or Tablet
---
This Blu-ray Disc player is compatible with Miracast, a wireless standard that lets you connect any Miracast compatible smartphone or tablet to the BD-S477 for mirroring videos, photos and apps. Attach the BD-S477 to a Yamaha AV receiver and enjoy Miracast with dynamic sound as well.

Easy Set up and Operation
---
Setup wizard makes set up easy
Automatic wireless set up with the Wi-Fi Protected Setup (WPS)
Software upgrade via network or USB
Multilingual on-screen display GUI
One-touch power on/off and playback from AV receiver SCENE button via HDMI CEC
iPhone/iPad, Android phone/tablet app control
Advanced Features
---
Connect to the Internet to access the fun and informative features that BD-Live™ provides
BONUSVIEW™ and BD-Live
Wide variety of supported media formats: Blu-ray Disc, DVD, DVD-Audio, SACD, CD, USB
DLNA (DMP/DMR)
Wide variety media and format support
Multimedia compatibility: MKV with H.264, MPEG PS, MPEG TS, MPEG-4, VOB, AVI, ASF, WMV, AVCHD™ (Video), MP3, WMA, AAC, WAV, FLAC, ALAC (Audio), JPEG, GIF, PNG (Picture)
Playback of JPEG slideshows with MP3 audio sound track
Specs
---
Blu-ray Disc Player
Video / Audio Performance
Media Compatibility
DLNA, USB, BD-Video, BD-R/RE (BD-MV), DVD-Video™, DVD-R/-RW (DVD-Video, DVD-VR), DVD+R/+RW (Video and VR mode), CD-DA, CD-R/-RW
File Compatibility
VIDEO: MKV with H.264, MPEG PS, MPEG TS, MPEG-4, VOB, AVI, ASF, WMV, AVCHD;
AUDIO: MP3, WMA, AAC, WAV, FLAC, ALAC;
PHOTO: JPEG, GIF, PNG
Connectivity
HDMI Output
1 (480i, 576i, 480p, 576p, 720p, 1080i, 1080p, 1080p@24 Hz)
USB Port (Front Panel / Rear Panel)
1 / 1
Ethernet
1 (Wi-Fi built-in)
General
Standby Power Consumption
≤ 0.3W (HDMI control off, Standby Through mode off)
Dimensions (WxHxD)
17-1/8" x 2" x 7-3/4"
Weight
4.0 lbs.
Technology
---
Wi-Fi CERTIFIED
---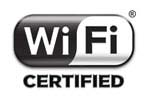 Certified products provide the best user experience and carry the Wi-Fi CERTIFIED logo, ensuring products meet industry-agreed requirements for interoperability, security, and reliability. Choosing Wi-Fi CERTIFIED products enables you to mix and match devices from different manufacturers without worry. All Wi-Fi CERTIFIED products deliver interoperability and industry-standard security.
Wi-Fi Protected Setup
---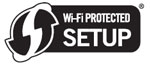 Wi-Fi Protected Setup is designed to ease set up of security-enabled Wi-Fi networks in home and small office environments. It supports methods (pushing a button or entering a PIN) that are familiar to most consumers to configure a network and enable security. It gives consumers an easier approach to set up a security-protected Wi-Fi connection, either between devices or in a network configuration.
Miracast
---

Miracast is a solution for seamlessly displaying video between devices, without cables or a network connection via an access point. You can do things like view pictures from a Miracast-compatible device (smartphone, etc.) on the screen of the TV connected to this player.
Blu-ray Disc
---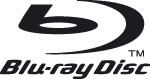 Blu-ray, also known as Blu-ray Disc (BD) is the name of a next-generation optical disc format. The format was developed to enable recording, rewriting and playback of high definition video (HD), as well as storing large amounts of data. The format offers more than five times the storage capacity of traditional DVDs and can hold up to 25GB on a single-layer disc and 50GB on a dual-layer disc. This extra capacity combined with the use of advanced video and audio codecs will offer consumers an unprecedented HD experience.
BD-Live
---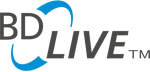 BD-Live is a collection of online interactive features that content providers may include with a Blu-ray Disc movie to enhance your enjoyment of that movie, providing you a compelling new world of extended interactivity. BD-Live includes access to studio-specified internet sites that provide you the ability to, for example, download current movie trailers or other exclusive content, play movie related games, enhance the content of their disc, chat with other viewers, play games with other BD-Live connected players, and much more. Blu-ray players and movies must both support BD-Live in order to use the technology.
BONUSVIEW
---

BONUSVIEW functions include
- At least Profile 1.0 Version 1.1 compatibility
- Secondary video/audio for enhanced commentary or information.
- Virtual Package for new entertainment possibilities with players that offer an SD card slot or USB port.
DVD Video
---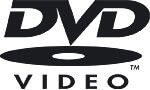 DVD is essentially a large capacity optical video storage media that contains movies or other video content for home entertainment. DVD has become the standard for video publishing by most movie and video studios.
Dolby® TrueHD
---
Dolby TrueHD is Dolby's next-generation lossless technology developed for high definition disc based media. Dolby TrueHD delivers tantalizing sound that is bit-for-bit identical to the studio master, unlocking the true high definition entertainment experience on next generation discs. When coupled with high definition video, Dolby TrueHD offers an unprecedented home theater experience that lets you enjoy sound as stunning as the high definition picture.
DTS Digital Surround™
---

DTS Digital Surround was developed to replace the analog soundtracks of movies with a multichannel digital sound track. This system produces practically distortion-free 6-channel sound (front left and right, center, surround left and right and subwoofer low frequency effect channels for a total of 5.1-channels).
AVCHD
---

AVCHD is a new format (standard) for high definition video cameras that can be used to record and play high resolution HD images.
HDMI
---

HDMI (High-Definition Multimedia Interface) is the first and only industry supported, uncompressed, all digital audio/video interface. With the ability to deliver crystal clear, all digital audio and video via a single cable, HDMI dramatically simplifies cabling and helps provide consumers with the highest quality home theater experience. HDMI can provide an interface between most audio/video sources, such as a set-top box, Blu-ray Disc player, DVD player or AV receiver and a video monitor, such as a high definition television (HDTV) over a single cable. Depending on the model of product, HDMI can support standard, enhanced or high definition video, plus multichannel digital audio on a single cable. It can support all currently available compressed audio formats (such as Dolby Digital and DTS) and most newer HDMI devices can support lossless digital audio formats like Dolby TrueHD and DTS-HD Master Audio™. (View the specifications of each product for details on HDMI compatibility.)
Picasa™
---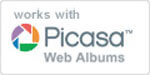 This device is Picasa compatible and works with Picasa Web Albums for sharing digital photos.
DLNA Certified
---

DLNA certification ensures a device has been tested and proven compatible with various CE, PC and mobile devices designed according to the DLNA Interoperability Guidelines. Products certified by DLNA will bear a logo that will give consumers peace of mind that the device they are purchasing has undergone rigorous testing and conforms to the Interoperability Guidelines.
USB
---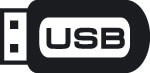 This unit is equipped with a USB port that allows you to enjoy WAV / FLAC (PCM format only), MP3 and WMA audio files from a USB memory device (USB flash drive).
MP3
---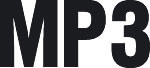 Short for MPEG-1 layer 3 audio, MP3 is a compression process used to shrink audio files by filtering out all noise that is not detectable to the human ear. MP3 is considered near CD quality, but the file itself occupies approximately one tenth to one twelfth the space of the original CD format, making it the perfect medium for today's smaller, memory based portable media players.
JPEG
---
A standardized image compression system proposed by the Joint Photographic Expert Group. It can reduce image data sizes to 1 to 10% of their original sizes, and works on digital photographs effectively.
JAVA®
---

The Java Powered logo means the device or application you have has passed our rigorous tests and it is safe to use. So, when you see the Java Powered logo, you can expect a fun, engaging, interactive experience that Java technology delivers.
© 2012 Yamaha Corporation of America. All rights reserved.

Blu-ray Disc, Blu-ray, BD-Live, BONUSVIEW, and the logos are trademarks of the Blu-ray Disc Association.
HDMI, the HDMI Logo, and High-Definition Multimedia Interface are trademarks or registered trademarks of HDMI Licensing LLC in the United States and other countries.
Wi-Fi, Wi-Fi Protected Setup, Wi-Fi Direct, and Miracast are marks or registered marks of the Wi-Fi Alliance. The Wi-Fi CERTIFIED Logo is a certification mark of the Wi-Fi Alliance. The Wi-Fi Protected Setup Identifier Mark is a mark of the Wi-Fi Alliance.
Android, Picasa, Picasa Web Albums, and YouTube Leanback are trademarks of Google Inc.
Apple, iPhone, and iPad are trademarks of Apple Inc, registered in the U.S. and other countries.
x.v.Color and the x.v.Color logo are trademarks of Sony Corporation.
DLNA and DLNA CERTIFIED are trademarks or registered trademarks of Digital Living Network Alliance.
The DVD Video and DVD logos are trademarks of DVD Format/Logo Licensing Corporation.
Dolby and the double-D symbol are registered trademarks of Dolby Laboratories.
DTS, the Symbol, and DTS + the Symbol together are registered trademarks, and DTS Digital Surround and DTS Master Audio are trademarks of DTS, Inc.
AVCHD and the AVCHD logo are trademarks of Panasonic Corporation and Sony Corporation.