Low Profile Tilting Wall Mount (Max 88 lbs, 32 - 55 inch) w/ 10ft HDMI® Cable
Quantity:
Note:
Due to limited supply, all products are sold on a first-come first-serve basis. Auto Notification does not guarantee either availability or price. All prices are subject to change without notice.
*Your information will only be used to notify you when this item becomes available. Carrier charges may apply for SMS text messages.
Description
Low Profile Tilting Wall Mount (Max 88 lbs, 32 - 55 inch) w/ 10ft HDMI® Cable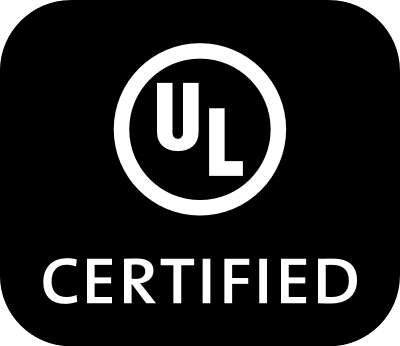 Don't leave your flat panel TV on a table or stand where it can be knocked over and damaged, or even worse injure a child or pet. Instead, mount it securely and safely to the wall using this Adjustable Tilting Wall Mount Bracket from Monoprice!
This mount bracket features an ultra-slim form factor, which puts the back of the TV only about 1.1" away from the wall, making it ideal for displays with side or bottom facing connections. It has the ability to tilt up 12 degrees downward, making it ideal for overhead displays in a commercial setting or for keeping the TV out of reach of little hands at home. It has undergone extensive safety testing and has been certified by Underwriters Laboratories (UL), which ensures that it will perform safely and reliably.
This bracket is designed to mount an LCD, LED, or Plasma display with a VESA mounting pattern between 100x75 and 400x400, which includes most 32" to 55" TVs*. It can be mounted to any type wall (brick, concrete, wood stud, etc.) and can safely hold up to 88 lbs (including the weight of the mount itself). It features a built-in spirit level and mounting hardware is included.
This bundle includes a 10-foot, Black, 28AWG High Speed HDMI® Cable with ferrite cores on each end to eliminate RF and magnetic interference.
* Note that the display screen size is only an approximation. Your TV is compatible with this mount as long as your display has a VESA mounting pattern and weight that fit within the size and weight limits listed above.
Support Files:
Note that the linked manual is for the original PID 10486 Tilt Wall Mount, which is included in this bundle.
HDMI, the HDMI Logo, and High-Definition Multimedia Interface are trademarks or registered trademarks of HDMI Licensing LLC in the United States and other countries.
Full Specs
Specifications
Model #
12248
Type
Tilting
Minimum VESA
80 x 48
Maximum VESA
410 x 402
Maximum Weight
88 lbs
Minimum Display Size
32"
Maximum Display Size
55"
Minimum Extension
1.1"
Maximum Extension
N/A
Tilt Range
+0/-12 degrees
Swivel Range
N/A
Construction
Steel
Color
Black
Wall Plate Dimensions
21.7" x 6.1"
Front Plate Dimensions
N/A
Built In Level
Yes
Cable Management
No
UL Certified
Yes
RoHS Compliant
Yes
Notes:
No logo on mount
Works Great
Overall, I enjoyed it. Very Affordable. Installed over 2 weeks ago. No problems.

PROS: Works great, feels light yet strong. Was really easy to install.

CONS: Had to custom fit it for my tv. Tried to hide the metal bars that go vertical. My tv was 40inch, possibly would make no difference if larger. Still looks great.
Great value
This was a great value for the price. I shopped around an similar mounts were at least twice the price. The quality is very good. It was very easy to install and the mount allows easy removal of the TV if needed. If you only need tilt capability in a mount, I highly recommend this one.



PROS: Easy install. Sturdy and great price.
SIGN UP FOR EMAIL DEALS