Full Motion TV Wall Mount Bracket with Anti-Theft Feature, UL Certified (Max 88 lbs, 37~70 inch)
Quantity:
Out of Stock
ETA: 1/30/2017
Note:
Due to limited supply, all products are sold on a first-come first-serve basis. Auto Notification does not guarantee either availability or price. All prices are subject to change without notice.
*Your information will only be used to notify you when this item becomes available. Carrier charges may apply for SMS text messages.
Description
Full Motion TV Wall Mount Bracket with Anti-Theft Feature, UL Certified (Max 88 lbs, 37~70 inch)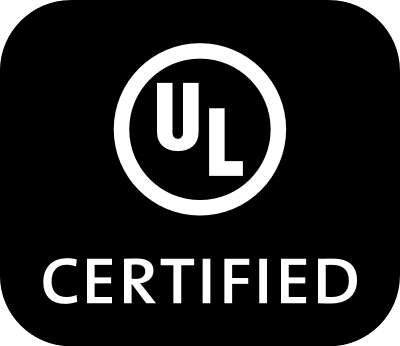 Don't leave your flat panel TV on a table or stand where it can be knocked over and damaged, or even worse injure a child or pet. Instead, mount it securely and safely to the wall using this Full Motion Wall Mount Bracket from Monoprice!
This mount bracket supports adjustments in four dimensions; it can be swiveled ±90°, can be tilted up 5° and down 10°, can be rotated ±4°, and can be extended away from the wall. It includes a security bracket, which allows you to lock the TV in place, making it ideal for hospitality settings. It has undergone extensive safety testing and has been certified by Underwriters Laboratories (UL), which ensures that it will perform safely and reliably.
This bracket is designed to mount an LCD, LED, or Plasma display with a VESA mounting pattern between 300x300 and 800x400, which includes most 37" to 70" TVs*. It can be mounted to any type wall (brick, concrete, wood stud, etc.) and can safely hold up to 88 lbs (including the weight of the mount itself). A built-in level makes it easy to ensure the mount is properly installed. Mounting hardware is included.
* Note that the display screen size is only an approximation. Your TV is compatible with this mount as long as your display has a VESA mounting pattern and weight that fit within the size and weight limits listed above.
Support Files:
Full Specs
Specifications
Model #
12990
Type
Full Motion
Minimum VESA
300 x 300
Maximum VESA
800 x 400
Maximum Weight
88 lbs
Minimum Display Size
37"
Maximum Display Size
70"
Minimum Extension
3.0"
Maximum Extension
21.6"
Tilt Range
+5/-10 degrees
Swivel Range
±90 degrees
Rotation Range
±4 degrees
Construction
Steel
Color
Black
Wall Plate Dimensions
19.1" x 9.7"
Front Plate Dimensions
30.9" x 17.3"
Built In Level
Yes
Cable Management
No
UL Certified
Yes
RoHS Compliant
Yes
Notes:
Includes security bracket
(padlock not included),
No logo on mount,
packaging, or manual
Diretions are Minimal!
Installation: A great product that moves very smoothly with no binding. Actually worthy of 5 stars, however the installation instructions pay almost no mention to the fact that the front mounting plates 4 mounting bolts can be loosened up to help level out the mount for the TV! This needs to be mentioned because at least in my case, although the wall mount was level, the actual part that the TV mounted to, was off and clocked by about 10 degrees. After some thought, I decided to go for broke and loosen the 4 bolts on the front plate that actually supports the TV installation. At this point realignment was possible and a level installation was made. If nothing else the directions should be amended to include a curved arrow flagging the 4 bolts I have mentioned, with say a line to each bolt from the curved arrow.
January 1, 2017
Purchased
2 months ago
SIGN UP FOR EMAIL DEALS