Description
Hyundai Sapphire 2.5" 120GB SATA III TLC Internal Solid State Drive (SSD) SSDHYC2S3T120G
Hyundai Sapphire 2.5" SATA III TLC Internal Solid State Drive
The Hyundai Sapphire 2.5" Internal Solid State Drive is a fast, efficient and quiet way to bump up the performance of your PC. It delivers blazing-fast read and write speeds, offering you faster system boot ups, quicker app launches, and more responsive multitasking. Most importantly, everything is done with lower power consumption and quiet operation.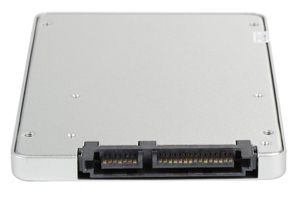 Improved Performance
The Hyundai Sapphire 2.5" SSD takes full advantage of flash storage and the high-speed SATA III interface for quick and reliable access to your data. Once you install it in your PC, your system boots up faster, and applications and large files load more quickly. You can spend less time waiting, and more time working or playing.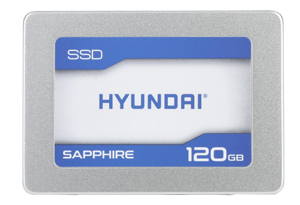 Low Power Consumption
Solid state drive consumes less power than a standard hard drive. You will discover you have more time to work and play on your computer – less time worrying about finding the next power outlet for your PC.
No Moving Parts
Solid state drive does not have moving mechanical parts. This means it offers greater durability, impressive resistance to vibration and shock, and quieter operation