SuperSpeed 7-Port USB-C Hub, Gray
Description
SuperSpeed 7-Port USB-C Hub, Gray

Expand your laptop's USB capabilities by adding seven SuperSpeed USB 3.0 ports. Designed to connect to a laptop or PC with a USB-C port, this hub allows you to connect external hard drives, flash drives, mobile devices, USB display adapters, and more. Fully powered using the included AC power adapter, you can charge mobile devices and use power-hungry bus-powered hard drives, optical drives, and other devices. Capable of data transfer speeds up to 5Gbps, this hub is also backwards compatible with USB 2.0 and 1.1 devices. No drivers or complicated configurations are required - just plug it in and start using it right away!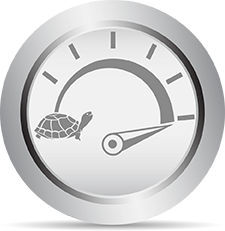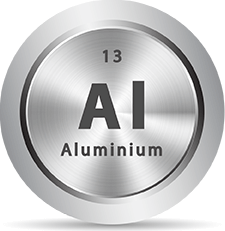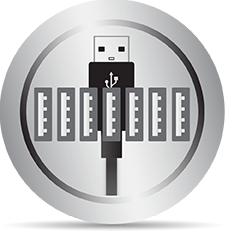 SuperSpeed Transfer Rates
Reversible Design
Premium Housing
7-Port USB Hub
SuperSpeed Transfer Rates: This SuperSpeed USB 3.0 hub features data transfer rates up to 5Gbps, which means that your external hard drives and other devices can operate at speeds approaching that of internal SATA III drives!
Reversible Design: The reversible design of the new USB Type-C connector is always properly oriented, eliminating a common source of frustration from trying to connect improperly oriented Type-A plugs.
Premium Housing: The unibody aluminum design ensures maximum strength with minimum weight, while the brushed aluminum finish is an attractive complement to a new MacBook® or Chromebook™.
7-Port USB Hub: Get more mileage from your single USB-C port by expanding it to seven USB 3.0 ports, so you can connect external hard drives, keyboards, mice, flash drives, and any of a myriad of USB 1.1, 2.0, and 3.0 compatible devices.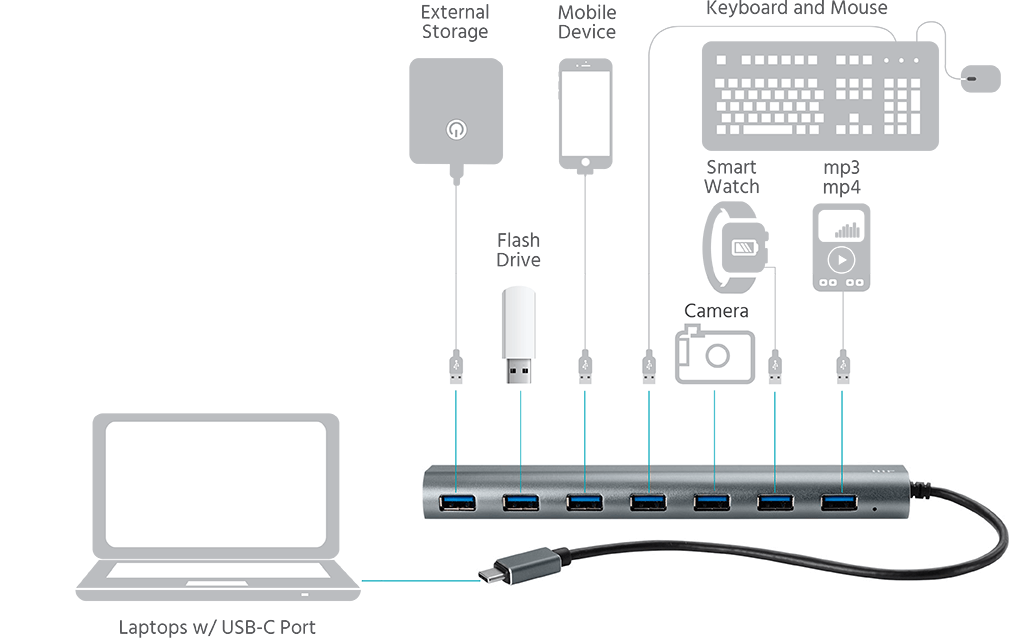 Compatible with USB-C equipped laptops, such as the Apple MacBook® and Google Chromebook™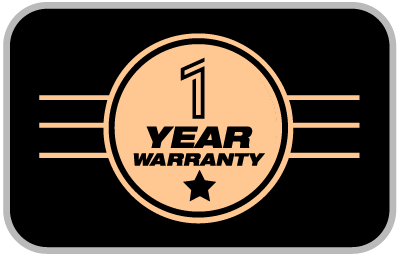 Warranty
Monoprice not only stands behind every product we sell with a 1 year replacement warranty, we offer a 30-day money back guarantee as well! If the product you purchase does not satisfy your needs, send it back for a full refund.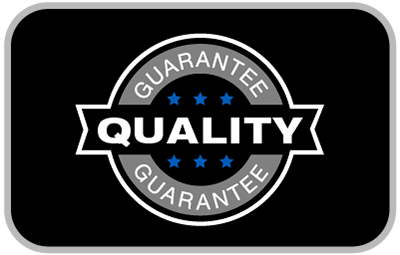 Quality at a Fair Price
Monoprice's rugged design and rigid quality control standards deliver high quality products at fair prices.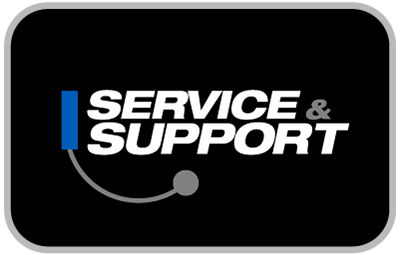 Service & Support
You're never on your own with Monoprice products! We have a full team of friendly and knowledgeable technicians available to answer your questions, both before and after the sale. Contact our technical support team for questions about our products, troubleshooting, or even suggestions for products to fit your particular needs. Not to be outdone, our friendly and helpful customer service team is here to make your ordering, delivery, and any possible returns a quick and painless operation, from start to finish!
Apple®, Mac®, and MacBook® are trademarks of Apple Inc., registered in the U.S. and other countries.
Chromebook™ is a trademark of Google Inc.