Onyx Series Auxiliary 3.5mm TRS Audio Cable, 3ft
Quantity:
In Stock
This item should ship tomorrow (3/30/2017) if ordered
within 18 hours 14 minutes
Description
Onyx Series Auxiliary 3.5mm TRS Audio Cable, 3ft

Connect your smartphone, mp3 player, laptop, or other audio source device to speakers, headphones, mixers, or other devices using the Onyx Series Auxiliary 3.5mm TRS Audio Cable. Unlike many 3.5mm cables, the connector heads are very thin, allowing you to plug into a smartphone with the case installed. Bend tested over 5,000 times for proven long-term durability, it features aluminum connectors for an extra measure of durability.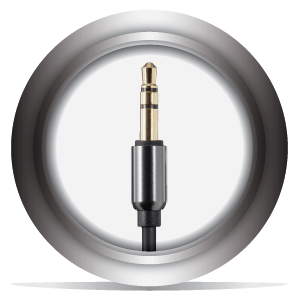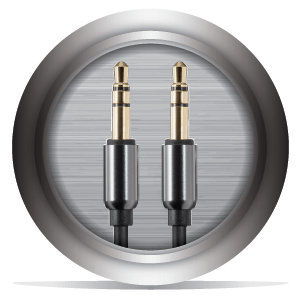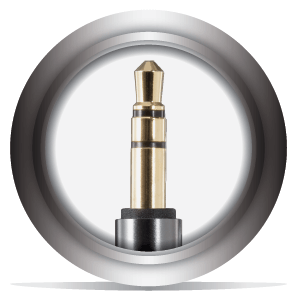 Slim Design
Durable
Gold Plated
Slim Design: Our beveled step-down design creates a secure connection, while the connector heads are thin enough to plug into a smartphone with a protective case installed.
Durable: We bend tested this cable over 5,000 times with no damage to the cable or change in performance. The premium aluminum connectors provide an extra measure of durability.
Gold Plated: Gold plated plugs ensure smooth, corrosion-free connections every time.
Stereo Audio
---
TRS (tip-ring-sleeve) plugs provide three conductors for the ground/return and for transmitting left and right channel audio data.
Lengths:
3, 6, and 10 feet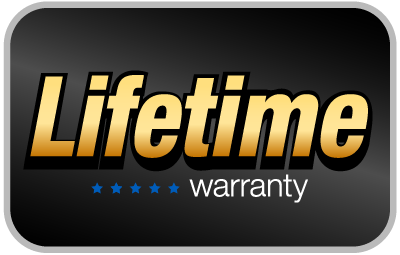 Buy with Confidence
With Monoprice's Lifetime Warranty you can rest assured we stand behind our products and our customers. Additionally, we offer a 30-day money back guarantee as well! If the product you purchase does not satisfy your needs, send it back for a full refund.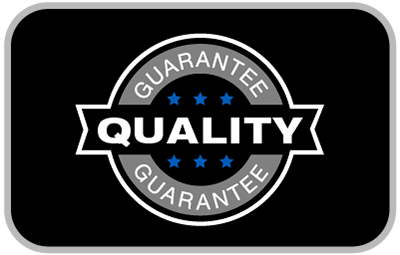 Quality at a Fair Price
Monoprice's rugged design and rigid quality control standards deliver high quality products at fair prices.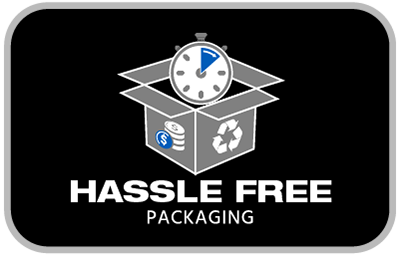 Hassle Free Packaging
Monoprice exists to bring simplicity, fairness, and confidence to technology choices. This product features recyclable packaging that is simple to open, cost effective, with minimal waste, and fully protective as it travels to you.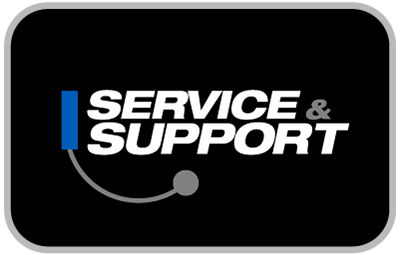 Service & Support
You're never on your own with Monoprice products! We have a full team of friendly and knowledgeable technicians available to answer your questions, both before and after the sale. Contact our technical support team for questions about our products, troubleshooting, or even suggestions for products to fit your particular needs. Not to be outdone, our friendly and helpful customer service team is here to make your ordering, delivery, and any possible returns a quick and painless operation, from start to finish!
Browse 1 question
Browse 1 question and 1 answer
Would using this item 18632 with a device that doesn't have a microphone still work just as well as item 18629? It would be nice to have the flexibility to use the mic. But most of the time will strictly be speakers.
Onyx Series Auxiliary 3.5mm TRS Audio Cable, 3ft
BEST ANSWER:
Hello, thank you for your question. Yes, that is correct they will both work just the same in regards to stereo audio. I hope this helps, and of course if you have any more questions feel free to contact us!
Great product
Slick look and perfect lengths. Just what I need for my audio gear. Works like a charm!
March 14, 2017
Purchased
1 month ago
3ft is really short
I bought these audio cables for my DJ style headphones I have bought from Monoprice. And I like to connect the audio cable to my phone when I workout.

If you are using these to connect to phone during workout...get a longer cable!!!! 3ft tugs enough to annoy you while you workout.

But the cable itself is sturdy and works well.
February 3, 2017
Purchased
2 months ago
SIGN UP FOR EMAIL DEALS