BitPath AV Wireless SDI Transmitter & Receiver Kit, 200m
$399.99
$599.99
On Sale
33.33% OFF
Full Specs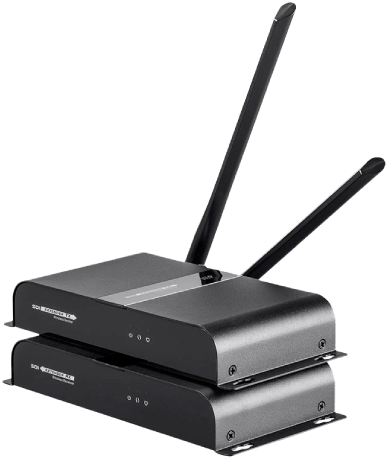 Model
16225
Video Standards
SD-SDI, HD-SDI, 3D-SDI
Maximum Video Resolution
1080p@60Hz
Transmission Protocol
BitPath AV™
Maximum Transmission Distance
up to 656 feet (200 meters
IR Extender Bandwidth
20 ~ 60 kHz
Maximum Transmitter Power Consumption
13 watts
Maximum Receiver Power Consumption
11 watts
Power Source
5 VDC, 3A AC power adapters
Operating Temperature
+32 ~ +140°F (0 ~ +60°C)
Dimensions (each)
7.7" x 5.5" x 1.3" (196 x 139 x 32 mm)
Weight (each)
20.3 oz. (575g)
Support Files:
Bit-Path AV™ is a trademark of Monoprice Inc.
Reviews
Works fine, but too much latency
If latency is an issue for your wireless SDI application, this system may not be for you. Latency is about a second. Too much for my use, but image quality is as good as the SDI source.
August 2, 2017
Purchased
11 months ago