HOME
> Help & Info
Watching Television On Your PC

Introduction
Have you ever wanted to watch television on your PC? Remember years ago when Microsoft came out with Windows Media Center edition and said it would be the next big thing? What ever happened with that? Well, it didn't go away. It got integrated. If you are using Windows 7, you already have it. It's an app that is included in the OS.
So much is being done lately about finding ways to turn your television into a PC, but if you want integration quickly, the easiest thing to do is turn your PC into a TV.
The Windows Media Center application gives you access to all the media files on your computer, allows you to watch DVD's, connect to online media content and if you have a TV tuner, lets you watch live broadcast television. You even get great DVR functions like being able to pause live TV and record your favorite programs so that you can "time shift" programs to your convenience.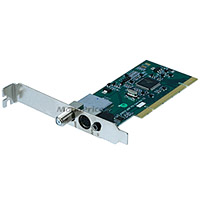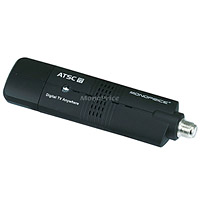 But isn't installing a tuner into a computer complicated? Not at all. Monoprice carries both internal and external digital TV tuners that are easy to install and use. The external tuner uses USB, so it will be compatible with almost any Windows computer available.
Each tuner supports the following functions:
Resolutions up to 1920x1080i.
Dolby Digital (AC3) Audio.
Supports ATSC Digital Television frequencies.
Pause, rewind and fast forward live TV.
Support for Electronic Program Guide (EPG).
Antenna and IR remote included.
*Composite Video, S-Video and RCA audio wiring harness for input from external sources.
(*Included with internal tuner only)
Will this work with the new digital television standard? Yes. In 2009, the U.S. broadcast television standards were converted from the older analog NTSC system to the new digital ATSC system in compliance with a federal mandate from congress. All our current TV Tuners are designed to receive signals in this new format.
Do the tuners come with software? Yes, each tuner comes with Windows compatible TV tuner software that supports DVR function. However, if you want to just use Windows built in Media Center app, all you'll need to do is load the drivers.
Will the programs be High Definition? It depends on the broadcasts that are available in your area, but if you have local stations that broadcast in HD, then our tuners will be able to pick up those programs.
What type of antenna will I need? There is a short rubber antenna included with each kit. It is especially handy if you plan to travel with your laptop and tuner. However, it may not be as effective in some areas. If you want better reception, you can mate our tuners with one of our HD Amplified Antennas.
• Check out our TV Tuner Cards / DVD Makers.
• See our video clip : How to watch the favorite TV show in outside.