Indio Pubb Bass with Gig Bag, Blue
PID: 610764
Music is fun. Music is exciting. Music helps children grow and makes them smarter. Practicing the guitar can be less than fun sometimes. This notion is amplified (see what we did there) when you are constantly fighting the instrument. Our Indio™ bass guitars remove the barriers that make kids want to quit. Available in your choice of several finishes and styles, our Indio bass guitars offer great tone at an amazing value. Playability, sound, and build quality is all that matters. This is a great guitar, built for musicians, but priced right for beginners. Whether you're just getting started on guitar or need a good second instrument as a backup or for use with alternate tunings, the Indio Pubb Bass is a solid instrument. Plus, you can safely take it to lessons, rehearsals, or gigs with the included gig bag.
Explore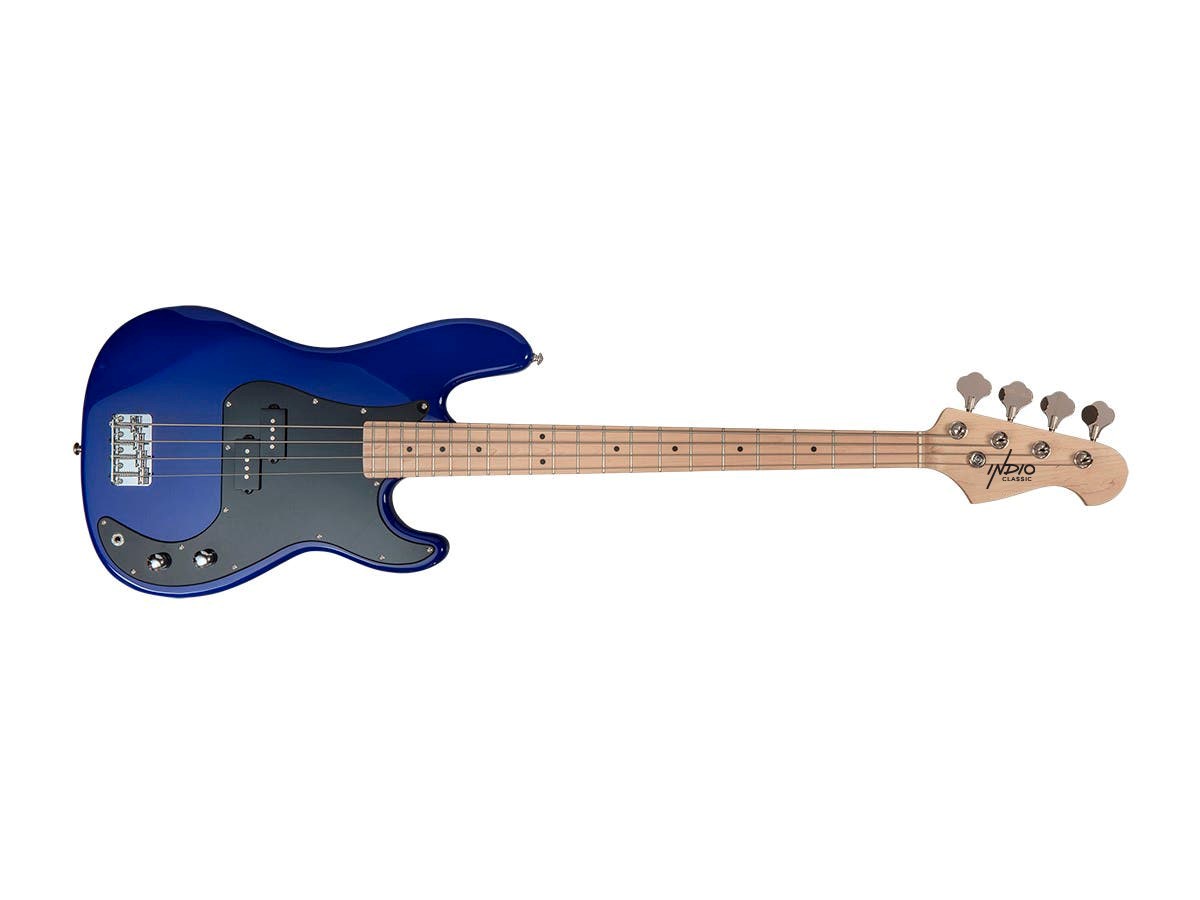 Indio Retro DLX Flamed Top Electric Guitar with Gig Bag Trans Green
PID: 610455
A modern view of the electric guitar that started a music revolution. Get that country twang or scorching metal lead bite from two single-coil pickups. Hard Rock Maple one-piece neck adds to the unmistakable presence this style guitar is renowned for. Look as good as you sound with a highly figured veneer flamed maple top. The rich grain is gorgeous even from across the room. Mother of Pearl pickguard completes the stunning appearance of these stage ready instruments.
Explore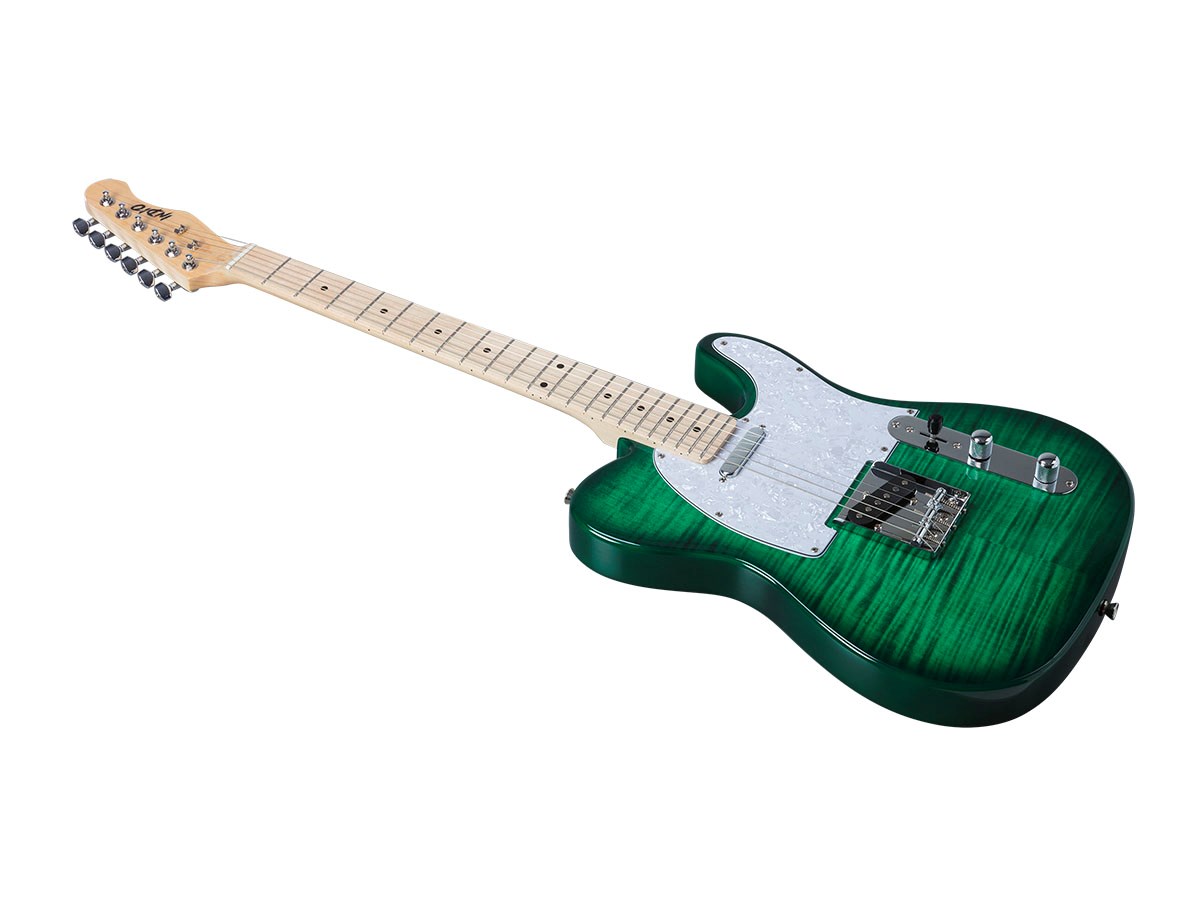 15-Watt, 1x12 Guitar Combo Tube Amplifier with Celestion Speaker and Spring Reverb
PID: 611815
Why model tubes with DSP when you can have the real thing for less than $200!!! Small enough to be your perfect bedroom/practice amp. Powerful enough to take on stage at the club on Saturday or for worship on Sunday. Take advantage of the Effects send/return with your modulation and reverb or delay pedals. Front end is very usable with dynamic, EQ, and distortion pedals. 1W and 15W inputs provide the headroom you need for any application you feel the need to play for.
Explore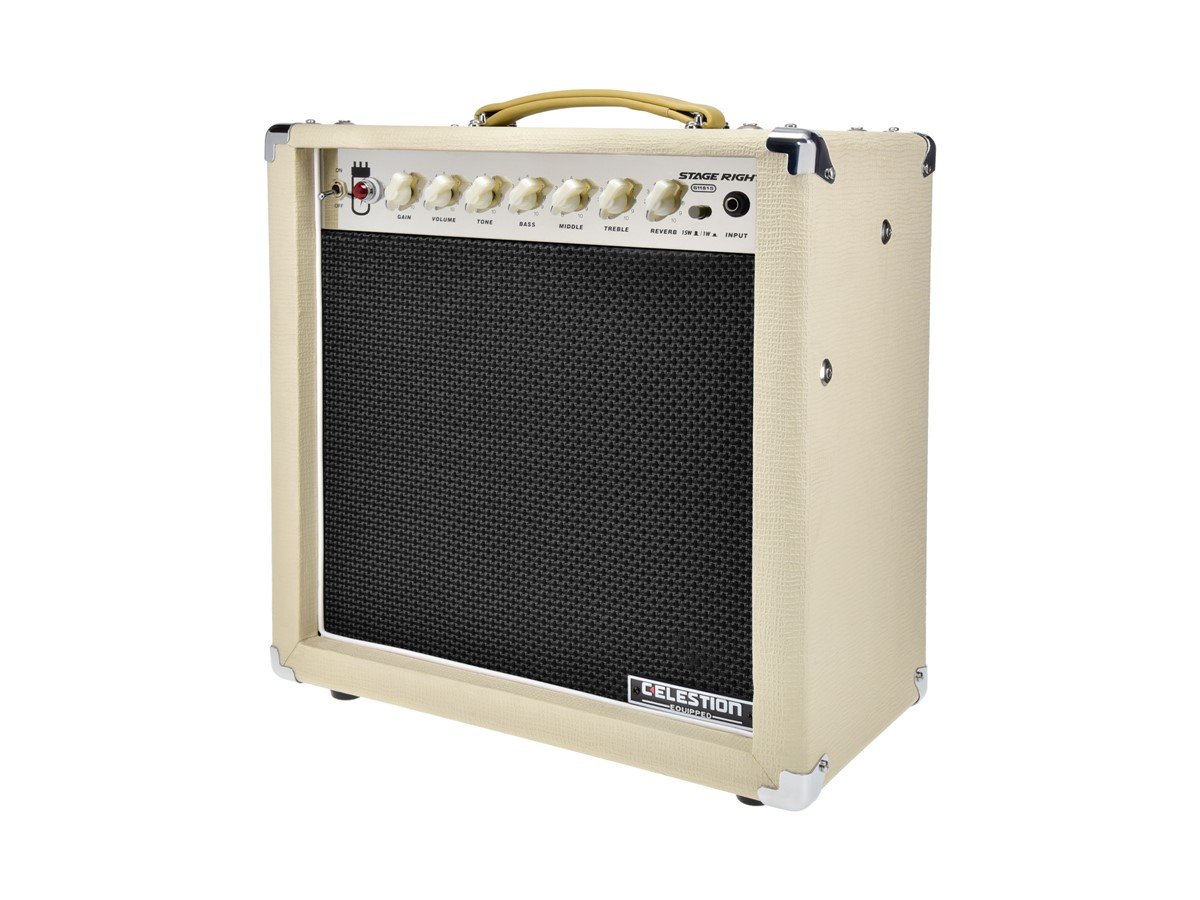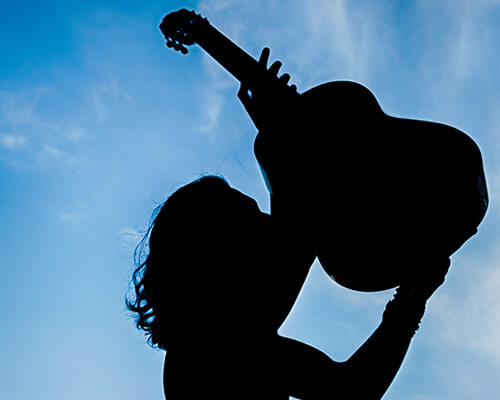 Guitars
For over 4000 years musicians all over the world have played guitar-like instruments. Categorized as a stringed instrument with a long neck attached to a sound box, the earliest preserved "guitar" is an Egyptian tanbur dated 1500 BCE.
The modern guitar shape started to take form during the Renaissance. By 1860 Spanish guitar builders increased the body size to its presence proportions. While some say it pays homage to the shape of a woman there are acoustic and functional support for the current shape. The large to and bottom allow low frequencies to build as a natural amplifier. The pinched mid-section force acoustic vibration out the sound hole. This gives the guitar the projection it needs to compete in musical ensembles. The shape also allows players a comfortable feels where the guitars stays where you need it and arm motions are not hindered.
Electric pickups began to appear on guitars by the 1930's. With the addition of electronics and amplification it became much easier to play the guitar thanks to lower string heights and small diameter strings.