Blackbird 4K HDBaseT Extender Kit, 100m, HDR, HDMI 2.0, HDCP 2.2, Ethernet, 2 Way PoH and Bi Directional IR
PID: 21792
Monoprice's Blackbird 4k HDBase-T Extender Kit, 100m with HDR support transmits 4k HDMI signals up to 70m and 1080p up to 100m. It supports HDR, bi-directional PoH, IR and RS232. It also has 4 ports for network extension This extender kit is a perfect solution when source and display end are using HDR components Installation is made simpler by the bi-directional PoH, which allows both sender and receiver to be powered from one end, not both. The IR and RS232 make control from the receiver end simple, while the additional network ports make is easy to access the internet from multiple points.
Explore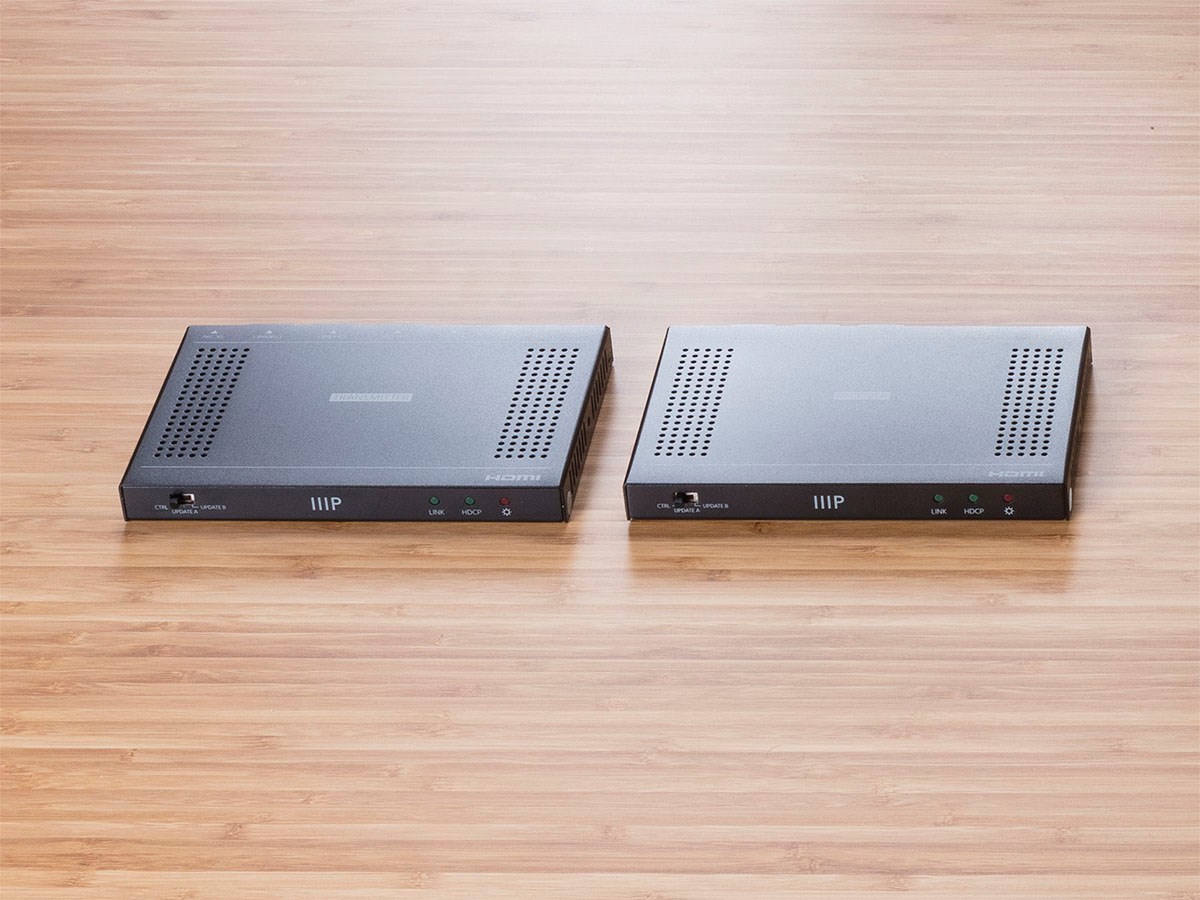 Entegrade Series Modular Video Wall System with Push-to-Pop-Out and Anti-Theft Features - UL Certified
PID: 16102
Entegrade Series Modular Video Wall System with Push-to-Pop-Out and Anti-Theft Features The Entegrade Series Modular Video Wall System might just be one of the market's most innovative and easy to install video wall mounts available. The ""pop out"" feature gives easy access to any display for quick serviceability. Simply push against the screen to release the lock, then the screen will pop out, you do not need to remove any other screens to access a center screen for maintenance or when placed in recessed areas. Certified by ETL testing labs to satisfy UL standards, this wall mount has been strength tested to ensure it is safe for both your equipment and your family.
Explore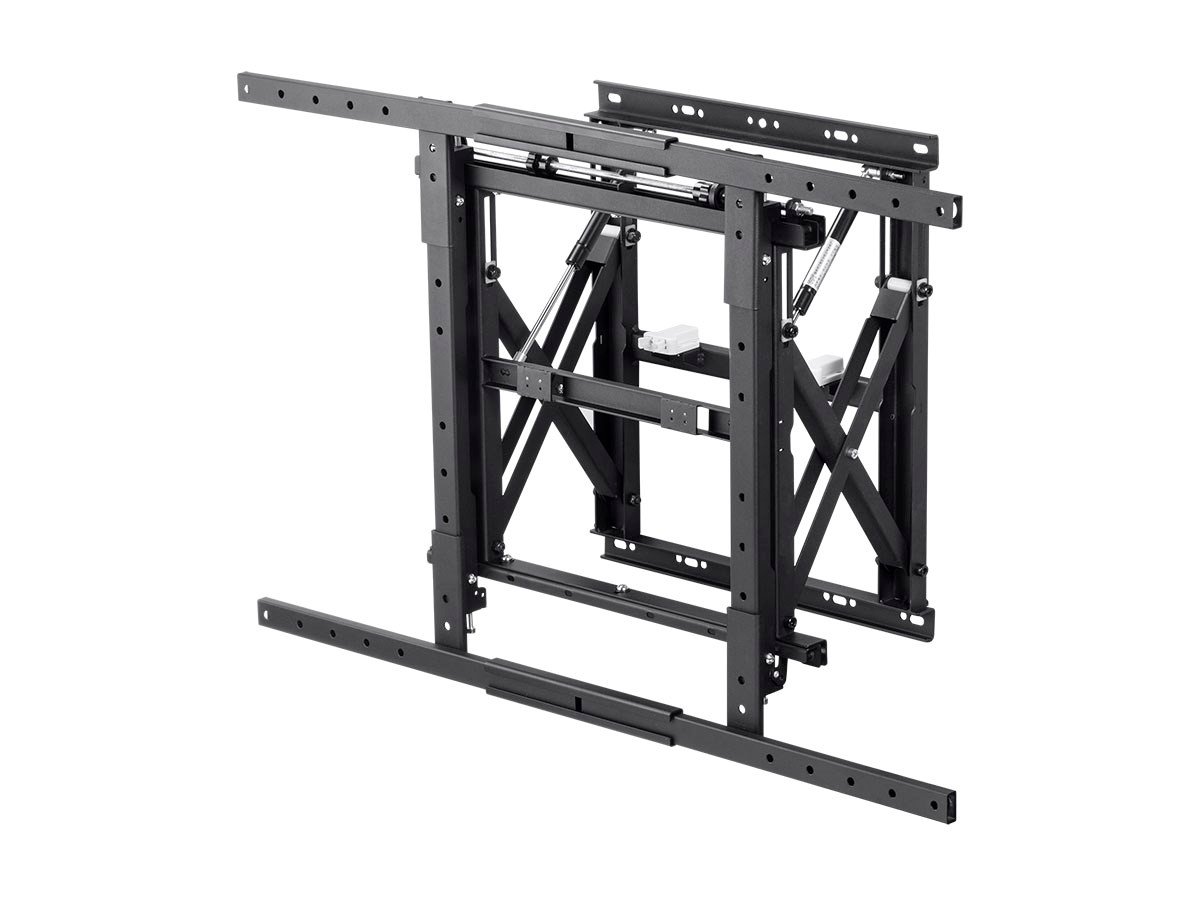 Commercial Audio 240W 5ch 100/70V Mixer Amp with Microphone Priority (NO LOGO)
PID: 21584
"Simplify the task of running distributed audio for restaurants, hotels, or anywhere large areas need background music and/or paging address systems. Connect hundreds of speakers covering acres of area without the need for large equipment racks. Resaurant and and retail patrons and staff will enjoy playback from music or TV sources throughout seating area, inside and out while receiveing important anouncements. All from this high power, low-profile paging and address system. Set-up and operation is as easy as turning on the radio. This amplifier features three microphone inputs and two auxiliary inputs, each of which is active and mixed into the line and speaker level outputs. When an EMC input trigger is detected, all outputs except MIC 1 are muted, allowing for the clear broadcast of important messages. The amplifier can drive a speaker array consisting of one or more speakers presenting a 4~16 ohm load or to one or more 70V or 100V speakers connected in parallel as part of a large public address system.
Explore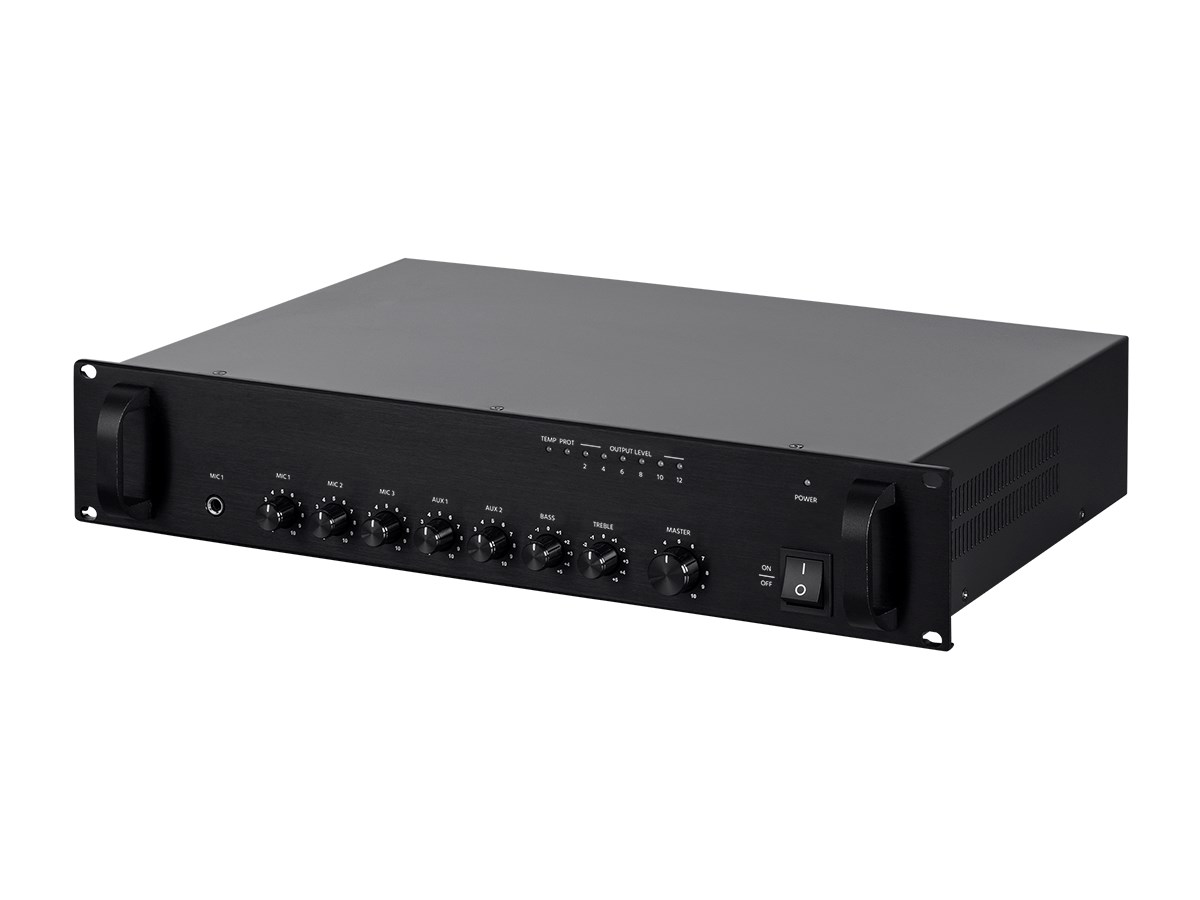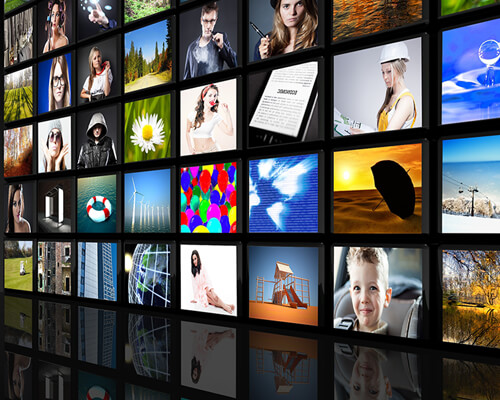 HDMI and Beyond
Monoprice is the industry leader in HDMI for professional installations. We support HDR and 4k@60Hz, 18Gbps with 4:4:4 Chroma sampling with HDMI Cables, HDBase T, Splitters, Switches, Matrix and Repeaters. Monoprice is THE destination for the most demanding 4k support.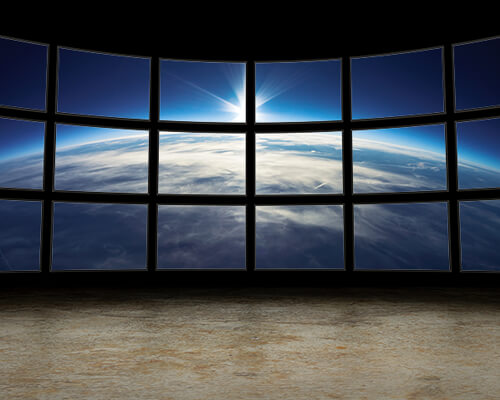 Wall Mounts & Digital Signage
On average, Monoprice sells a new wall mount every minute of every day! Carrying a variety of mounting solutions and supports Monoprice has the right tools needed to get the job done. Monoprice is THE place for the right mounts at the best value.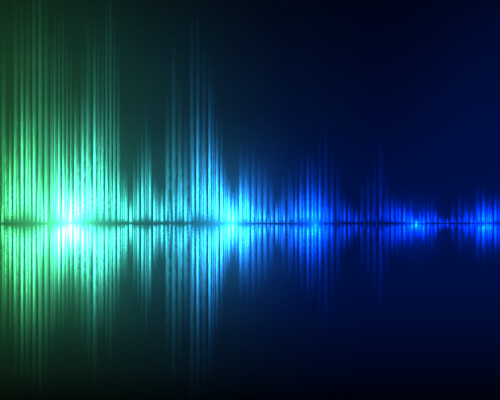 Commercial Audio
Office buildings, retail space, restaurants, and city walks all benefit from background audio and paging capabilities. Our Commercial Audio products offer multi-source and multi-zone options. Options also include 70/100V and low impedance systems. Choose from several amp styles and configurations and a plethora of speakers such as in ceiling, wall mounted, indoor, and outdoor rated. Our systems can also be used as compliments to larger integrated systems from Crestron and Extron. Simply add a 70V amp and speakers to a corporate structure with complete programmability. Commercial Audio products are ready for deployment for corporate, education, healthcare, hospitality, Government, residential, and retail spaces.