Select Series Portable Cell Phone Charger for Universal/Smartphones, 20,000mAh Power Bank, Black
Quantity:
In Stock
This item should ship tomorrow (2/27/2017) if ordered
within 7 hours 4 minutes
Description
Select Series Portable Cell Phone Charger for Universal/Smartphones, 20,000mAh Power Bank, Black
Fastest possible charge time for your iPhone®, iPhone 6 Plus, iPad®, or Android™ devices.
Two dedicated ports to charge two devices at full speed.
Never run out of power: Charge your iPhone 6 up to 11 times or Samsung Galaxy S®6 up to 7 times or your iPad Air® 2 times and other smartphones multiple times off of one charge from your Monoprice Power Bank.
Easy to read LED status indicator shows your power level and recharges in 14 hours with included micro-B cable.
What you get: simple frustration free packaging, micro-B cable, built-in emergency LED, quick start guide, friendly customer service, and Monoprice's hassle free 1 year warranty.
Monoprice is fully dedicated to 100% satisfaction on our products and customer service.
---

---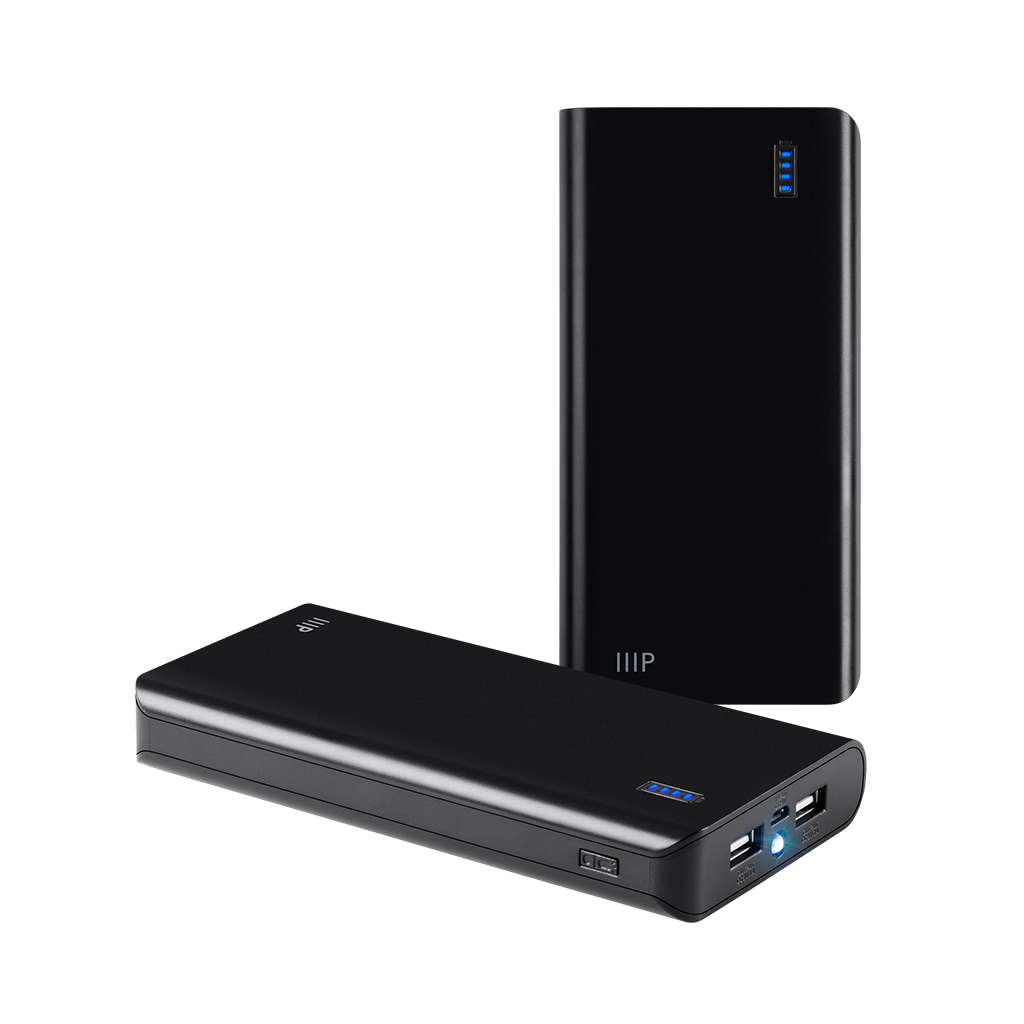 Select Series Power Bank
Monoprice's Select Series Power Bank provides the power you need to keep your devices charged on the go. Status LEDs show the charge level at a glance and indicate when the Power Bank is charging and how much charge it has left. A built-in LED flashlight provides emergency illumination when needed.
Fast Charging for Up to Two Devices
Each port charges your device at full speed, just like your home charger. There are no buttons to push--simply plug in your device and the Power Bank starts charging. Once you're finished, the device shuts down automatically.
Overcurrent Protection
Built-in overcurrent protection prevents any device from accepting any more current than it can handle, keeping your valuable devices safe.
At a glance:
20000mAh Battery Capacity
Powers and charges USB-powered devices
Overcurrent protection
Automatic charging without the need to tap or hold a button
Includes a micro USB charging cable
---
Why Choose a Monoprice Power Bank?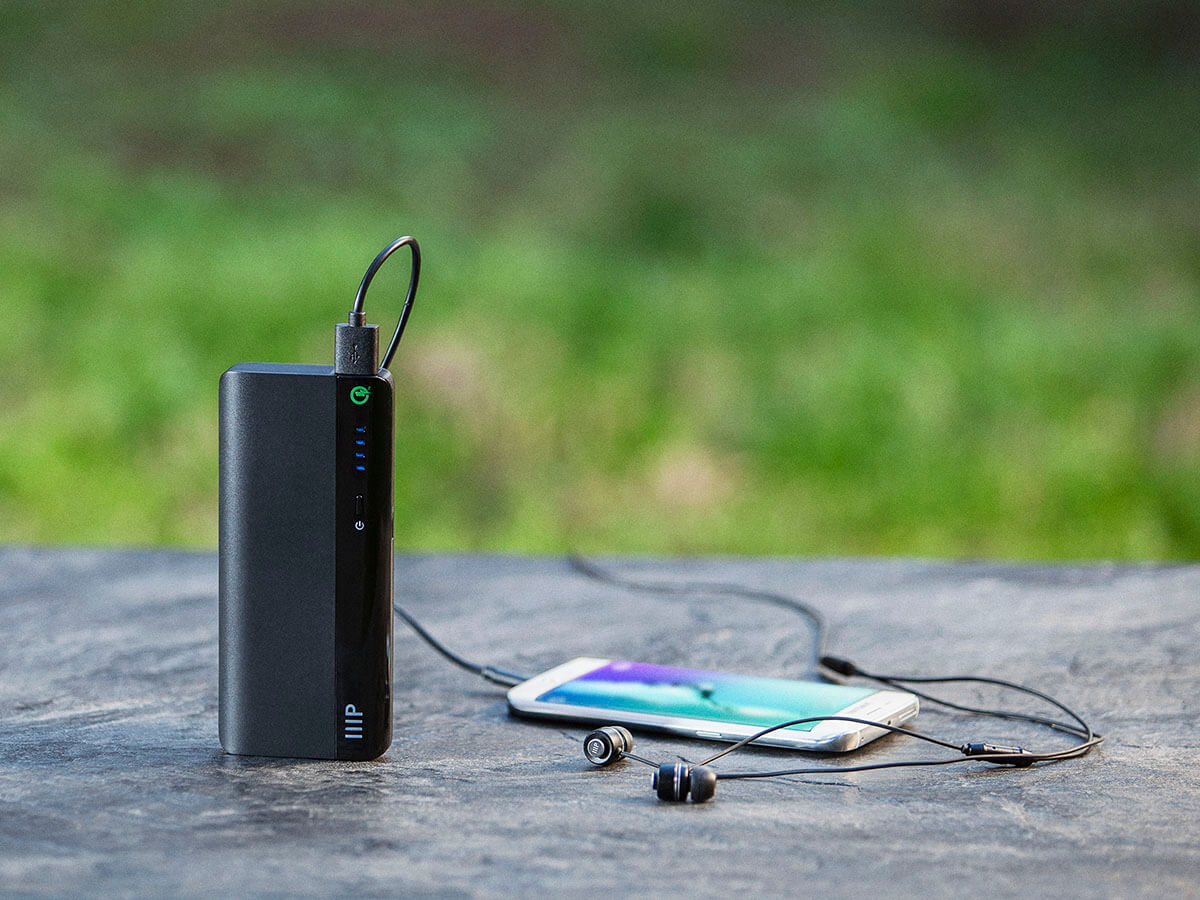 Plug and Go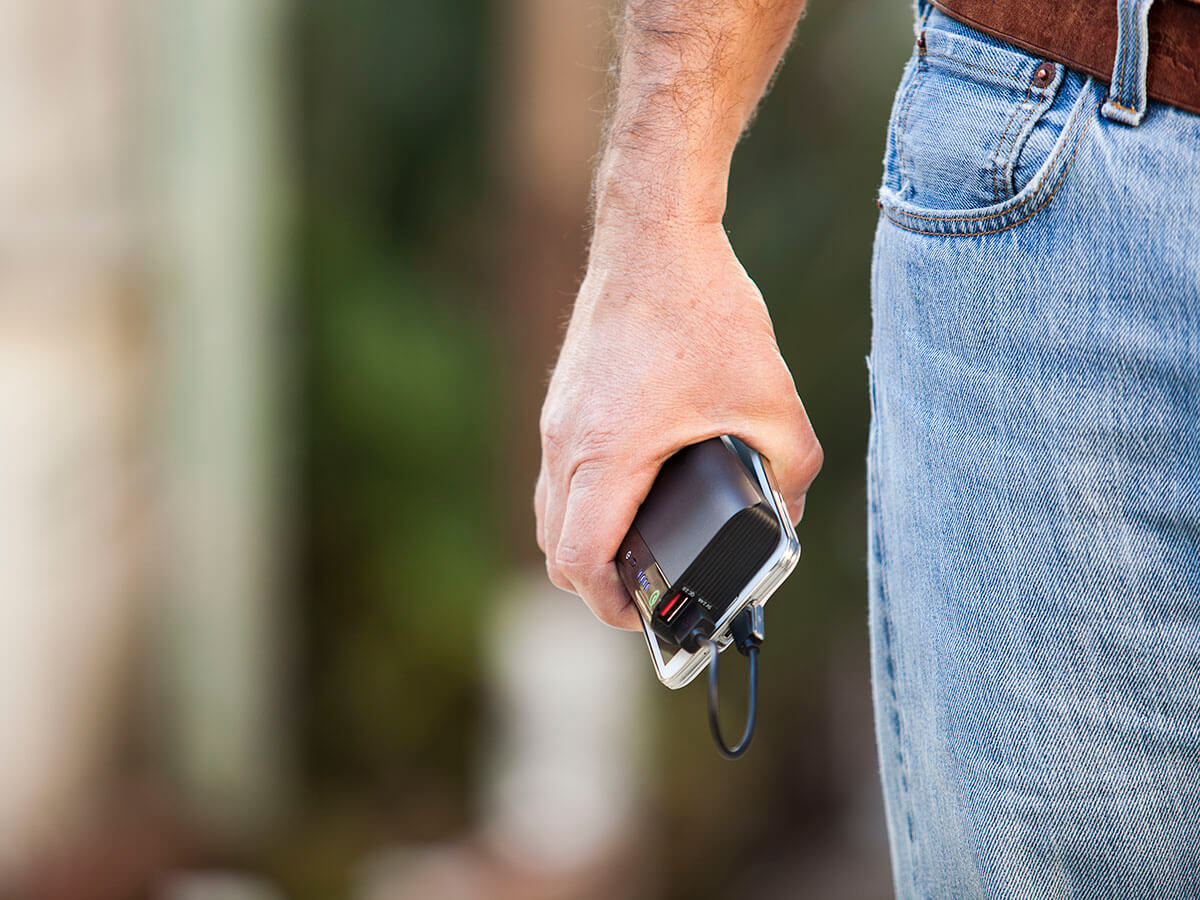 What's Included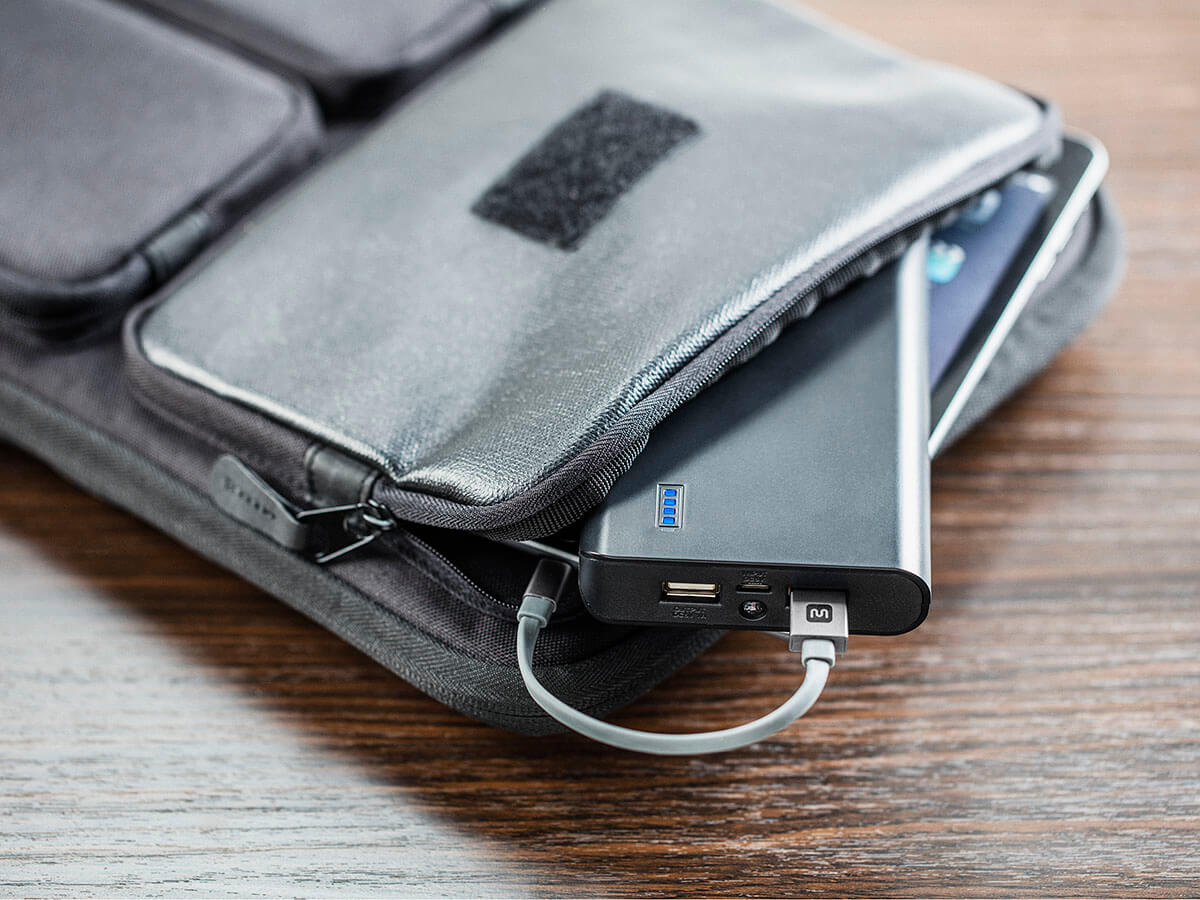 Compatibility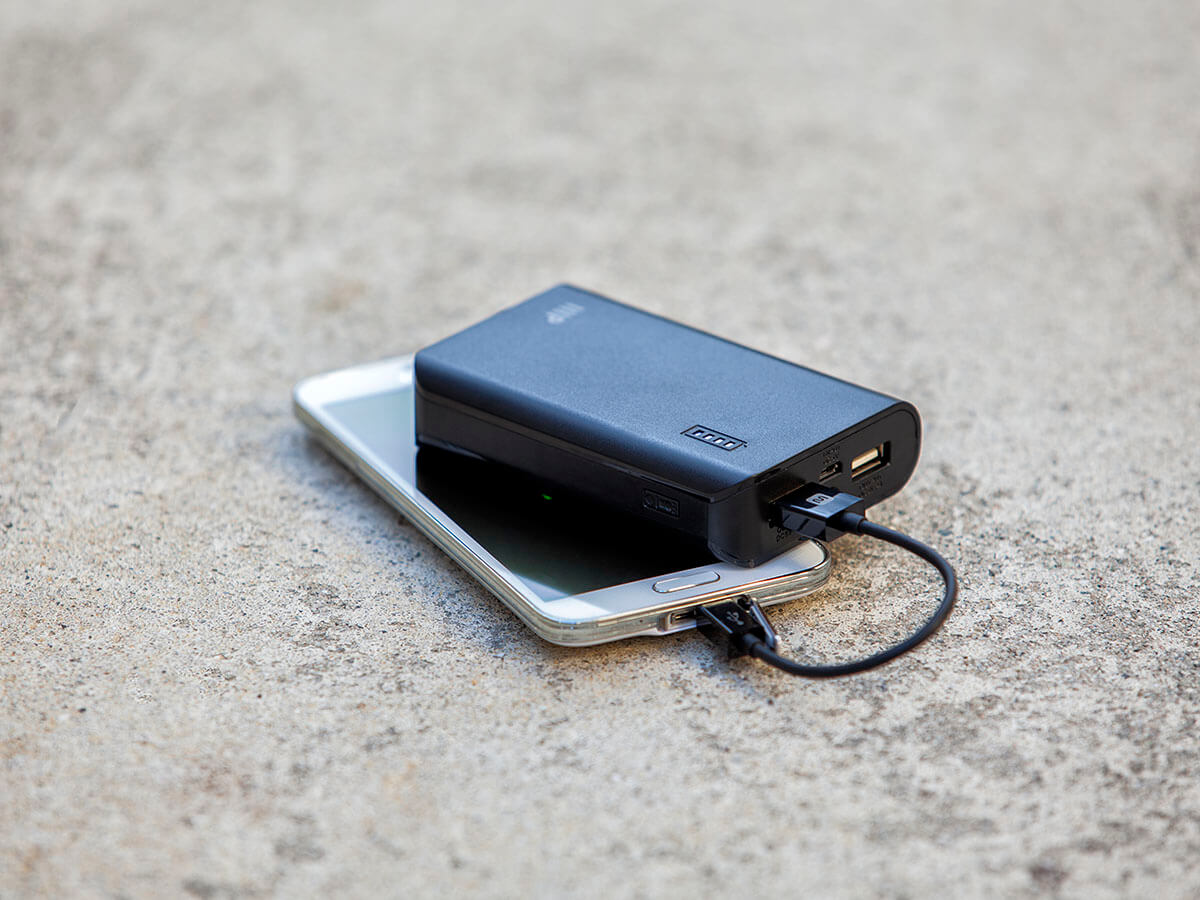 Warranty
The device features a micro USB port for charging and a standard USB port for charging your devices. Plug into your computer or a USB wall outlet to charge.
Included with the Power Bank is a micro-B USB cable for charging the Power Bank and a User's Guide.
The Power Bank is compatible with most devices utilizing USB charging.
Each Power Bank is covered by Monoprice's 1-year warranty.
15116
15117
15118
15119
15120
15121
15122
15123
15124
Battery Capacity
2,000 mAh
4,000 mAh
6,000 mAh
8,000 mAh
10,000 mAh
USB-A
10,000 mAh
USB-C
10,400 mAh
Qualcomm
20,000 mAh
27,200 mAh
Time to Recharge
2.5 Hours
5 Hours
4 Hours
5 Hours
6.5 Hours
5 Hours
5 Hours
14 Hours
15 Hours
Size
3.5 x 1.2 x 0.8
inches
3.5 x 1.7 x 0.8
inches
3.9 x 2.6 x 0.9
inches
4.0 x 3.1 x 0.9
inches
4.7 x 3.1 x 0.9
inches
5.4 x 2.4 x 0.9
inches
5.4 x 2.4 x 0.9
inches
6.3 x 3.2 x 0.9
inches
6.3 x 3.2 x 0.9
inches
Weight
2.3 oz. (66g)
4.1 oz. (116g)
6.3 oz. (180g)
8.1 oz. (231g)
10.2 oz. (288g)
9.3 oz. (263g)
9.1 oz. (259g)
15.4 oz. (436g)
15.4 oz. (436g)
Output Power


(Port 1 / Port 2)

1.0 amps / -
1.0 amps / -
1.0 / 2.0 amps
1.0 / 2.0 amps
1.0 / 2.0 amps
2.4 / 3.0 amps
1.5 / 2.4 amps
1.0 / 2.0 amps
1.0 / 2.0 amps
Number of iPad® Charges
1
1
1
1
2
3
Number of iPhone® 6 Charges
1
2
3
4
6
6
6
11
15
Number of Galaxy S®6 Charges
1
2
3
4
4
4
7
10
Includes a USB Charging Cable
✓
✓
✓
✓
✓
✓
✓
✓
✓
1 Year Warranty
✓
✓
✓
✓
✓
✓
✓
✓
✓
Full Specs
Battery Type
Lithium-ion
Battery Capacity
20000mAh
Input Connector Type
USB micro B female
Input Power
5 VDC, 2000mA
Output 1 Power
5 VDC, 1000mA
Output 1 Connector Type
USB A female
Output 2 Power
5 VDC, 2000mA
Output 2 Connector Type
USB A female
Over Current Protection
Yes
Operating Temperature
+32 ~ +113°F (0 ~ +45°C)
Dimensions
6.3" x 3.2" x 0.9" (160 x 82 x 23 mm)
Weight
15.4 oz. (436g)
Apple®, iPhone®, iPad®, and iPad Air® are trademarks of Apple Inc., registered in the U.S. and other countries.
Android™ is a trademark of Google Inc.
Samsung® and Galaxy S® are registered trademarks of Samsung Electronics Co., Ltd.
Browse 3 questions
Browse 3 questions and 8 answers
Will it work on an iphone7?
BEST ANSWER:
Yes, I was able to charge my iPhone 7 several times with this battery without any issues.
Andres C

on Jan 25, 2017

Purchased on May 22, 2016
Would I have to press a button to start charging my devices or do I just have to plug them in? I'd like to use this as a battery for my dashcam in my car. So I need something that would recharge and power my device at the same time while my car is on. When I turn my car off, I need it to still supply power to my device without any additional interaction from me.
BEST ANSWER:
Hello, thank you for your question. This unit does not have a power button and will charge/power your devices as soon as they are plugged in. I hope this helps, and of course if you have any more questions feel free to contact us!
20000mah will not charge or charge other devices. Only flashes 4 bars then 3 then goes off. Is there a way to reset? Trying to run battery down with led light to see if it will reset. . Been on for a week straight now and has not killed the battery. I bought this for tripped I'm dieing without it.
BEST ANSWER:
Hello, thank you for your question and I am truly sorry for the inconvenience you're encountering with the item. Have you already tried a different set of devices on it? What about a different power charger? If you were within the 1 year warranty, we can replace it if those solutions do not help, please let us know. Thank you!
SIGN UP FOR EMAIL DEALS