We welcome OEM order and fulfill
from ISO 14001:2004 factory.
19-inch Interactive Pen Display - (1440 x 900) TFT, 2048 Levels, 5080 LPI, 16.7M Colors
• Product ID : 10707
• Compare at $379.99

Quantity

Our Price

1

$249.99

2 - 5

$249.99

6 - 19

$249.99

20 - 49

$249.99

50+

$249.99

or

Call us for better pricing available.

• Availability : Back Order

• Average User Satisfaction Rate


• Description
Get both convenience and accuracy in your graphics applications using this 19-inch Interactive Pen Display from Monoprice!
This monitor combines the functions of a drawing tablet and a monitor into a single package. The display features a 1440x900 maximum resolution and a 0.3mm dot pitch. It can display up to 16.7 million colors and has a viewing angle of 160° in the horizontal and 140° vertically.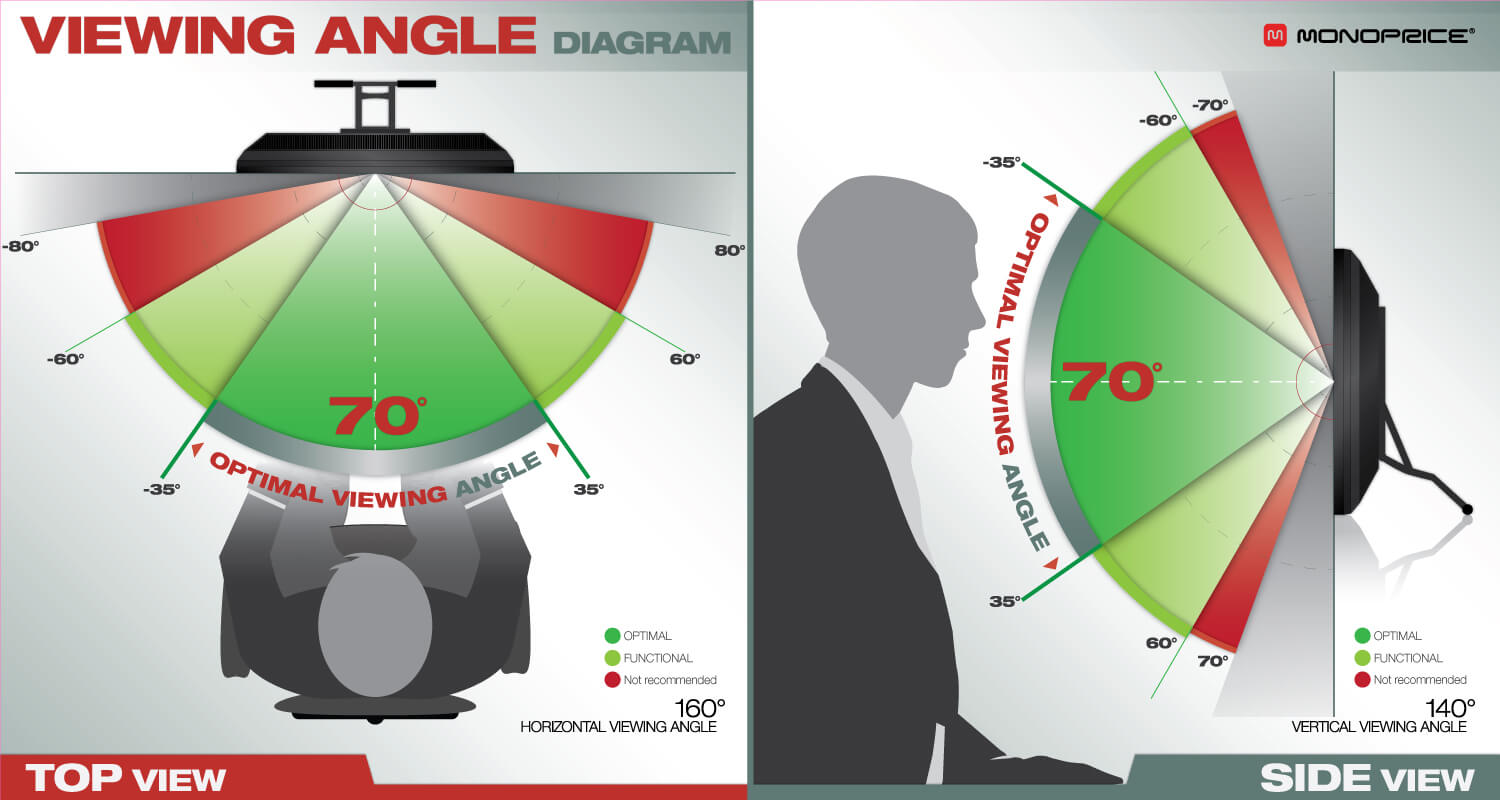 The monitor includes a light weight, rechargeable pen-stylus, a pen holder, and replacement pen tips. The monitor features a pointing accuracy of ±3mm, when tilted to a 50° angle, 5080 lines per inch resolution, and 2048 levels of pressure sensitivity. It uses a USB interface for charging and has a report rate of 200 RPS.
The monitor is compatible with Windows® 8.1 and Mac® OS X® Mavericks. It is also compatible with earlier operating systems. When used with a Mac, the monitor can be used as part of an extended desktop, multi-monitor setup. However, when used with Windows it must be used to mirror the other display(s) or be in a single-monitor setup.
Features:
1440x900 resolution
5080 lines per inch (lpi) resolution
2048 levels of pressure sensitivity
200 RPS report rate
160° horizontal/140° vertical viewing angles
Rechargeable pen-stylus
Angle adjustable stand from about 10 ~ 80°

* * * Attention Windows Users * * *
Please download and install the latest Windows drivers before connecting this monitor to your PC.
* * * Attention Mac Users * * *
While most desktop and laptop PCs have VGA or DVI connections, most Macs do not. You will need to get an adapter to convert the video output of your Mac to VGA or DVI for use with this monitor. Starting in about 2009, Apple switched from a Mini DVI connector on their MacBooks to a mini DisplayPort connector.
So, if you have a pre-2009 MacBook®, you will need either a Mini DVI to VGA Adapter or a Mini DVI to DVI Adapter and a DVI Cable.
If your MacBook is a post-2009 model, you will need either a mini DisplayPort to VGA Adapter or a mini DisplayPort to DVI Adapter and a DVI Cable. Alternatively, you can get a mini DisplayPort to VGA Cable or a mini DisplayPort to DVI Cable to simplify the connection.
If you have any questions or want help in figuring out what you need, please contact our Technical Support department.
Support Files:
MONOPRICE will replace defective monitors with a new monitor if the RMA is issued within thirty (30) days of the original date of purchase, as shown on the original invoice. Monitors identified as defective after 30 days, but within the twelve (12) month warranty period, will be replaced with refurbished, reconditioned, or used monitors at MONOPRICE'S discretion. All returned products are the property of MONOPRICE and must be returned to MONOPRICE for a replacement to be issued.
Microsoft and Windows are registered trademarks of Microsoft Corporation in the United States and/or other countries.
Apple, Mac, MacBook, and OS X are trademarks of Apple Inc., registered in the U.S. and other countries.
• Specification
Specifications
Model #
10707
Display Type
TFT (Thin Film Transistor)
Effective Display Size
19"
Display Dimensions
16.1" x 10.0" (409.8 x 255 mm)
Maximum Resolution
1440 x 900
Pixel Pitch
0.3 x 0.3 mm
Color Depth
16.7 million colors
Viewing Angles
160° (H), 140° (V)
Video Interface
VGA, DVI
Input Power
12 VDC, 3A
AC Adapter Input
100 ~ 240 VAC, 50/60 Hz
Monitor Weight
7.9 lbs (3.6 Kg)
Pen Input Resolution
5080 lines per inch
Pen Presure
2048 levels
Report Rate
200 RPS
Reporting Error
±3mm when tilted to 50° from vertical
Pen Power Consumption
700µA
Compatibility
Windows XP and later, Mac OS X 10.4.x and later
Package Contents:
1x Pen monitor
1x AC power adapter
1x AC power cord (NEMA 5-15 to IEC 60320 C13)
1x VGA cable
1x USB cable (A male to A male)
1x Mini CD-ROM with drivers
1x Pen stylus
1x Pen charging cable
1x Pen holder
1x Pen tip removal tool
4x Spare pen tips
}
SIGN UP FOR EMAIL DEALS