Black Friday Deals Save Up to 75% off Shop Now
Monocle Deals Back for a Limited Time! Shop Now
New Low Shipping Rates Details

Lower Small Package Shipping Rates - NEW!

---

Small Order Shipping

Need a couple cables, adapters, or earphones?

Get them shipped starting at

for 3-6 business days on orders up to 1 lb.

Flat Rate Shipping

Orders up to
3 lbs

Now ship for

with 2-3 day guaranteed delivery.


Monoprice is a market leader delivering high-quality cables and accessories to gamers, professional, and enthusiasts. ORIGIN PC strives to be a market leader delivering award winning high performance PCs with 24/7 lifetime support to that same exact audience. It's just such a natural fit to find the best PCs, the best cables, and the best accessories all in one place on Monoprice.com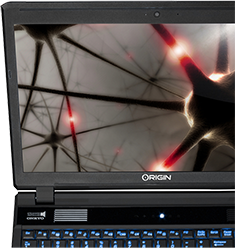 Experience the ultimate in mobile PC gaming computing with the EON17-S. Designed for the active lifestyle, the EON17-S features stunning 1080p visuals for movies, games and presentations as well as crystal clear high-definition audio perfect for your mobile music collection or internet radio.


The EON17-S is designed with all the comforts of a home desktop system in a stylish mobile PC powerhouse. Access all your digital media using the built-in 9-in-1 media reader and its USB 3.0 ports. Connect your EON17-S to high-definition televisions using its HDMI ports and turn it into a portable theater with its Sound Blaster XFi audio support.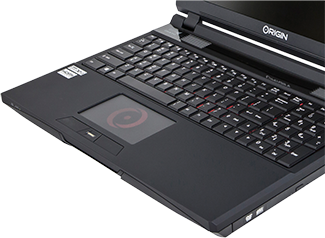 With its full-size keyboard and multi-gesture touchpad, typing and sending messages is a breeze. Stay connected to the internet and social media outlets with its built in wireless network card and sync your EON17-S with all your Bluetooth devices.


Using the latest processors from Intel, the EON17-S runs the newest games and latest applications with no slow down, and with graphics by NVIDIA GeForce you will experience hyper-realistic detail and sound with all your software and media. For unmatched speed, ORIGIN PC offers its state of the art overclocking option for both your CPU and graphics card giving you the ultimate powerful and portable gaming laptop PC.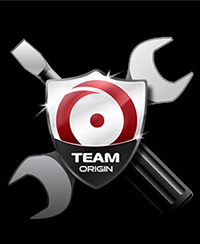 The EON17-S runs the latest Windows 7 and 8 protection protocols including Windows Defender, Microsoft Security Essentials or Norton Antivirus because protection is paramount when moving from place to place. These programs are designed to protect your gaming laptop from spyware, malware, and viruses. In addition, the EON17-S features a fingerprint and biometric reader and a Kensington security lock for state-of-the-art protection of your PC gaming system.

Our job does not end with the sale, ORIGIN PC stands with you for the life of your EON17-S. After purchasing your EON17-S, you will receive dedicated service from our trained and experienced staff. Your EON17-S includes ORIGIN PC's world-class lifetime 24/7 phone and online support, and if you are ever in need of repair or want to upgrade, ORIGIN PC will perform the labor for free.



ORIGIN PC EON15-S Gaming Laptop, 4GB GTX 860M, Intel® i7 4610M 3.0GHz,
8GB DDR3, 500GB HDD,
Windows® 8.1 64-bit


$1,695

ORIGIN PC EON15-S Gaming Laptop, 6GB GTX 870M, Intel® i7 4810MQ 2.8GHz, 8GB DDR3, 120GB SSD mSATA + 750GB HDD SATA, Windows® 8.1 64-bit


$2,068

ORIGIN PC EON15-S Gaming Laptop, 8GB GTX 880M, Intel® i7 4910MQ 2.9GHz, 16GB DDR3, 2x120GB SSD mSATA RAID 0 + 750GB HDD SATA, Windows® 8.1 64-bit


$2,870

VRAM

4GB

6GB

8GB

GPU

Nvidia GTX 860M

Nvidia GTX 870M

Nvidia GTX 880M

CPU

Intel i7 4610M

Intel i7 4810MQ

Intel i7 4910MQ

RAM

8GB

8GB

16GB

Storage

500GB HDD

120GB SSD + 750GB HDD

120GB SSD x 2 in RAID0 + 750GB HDD

Screen Size
Accessorize your Origin Laptop

Free domestic shipping limited to ground shipping. Expedited shipping methods priced as is. All trademarks are the sole property of their respective companies. Not responsible for typographical errors. Sales tax to be calculated for all orders placed in CA. Product pictures are for reference only.